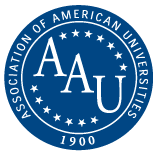 FAQs
Who should take the survey? What is this survey about? What will UW do with the results? How long will it take? All your questions about the survey are answered here.
Resources
If you are a victim of sexual assault and/or know someone else is, there are resources available.
Printable survey promotion materials, including posters and a PowerPoint slide, can be found here.
Why take the survey?
The goal of this survey is to make the UW–Madison campus as safe as possible by better understanding the sexual assault climate that currently exists.