As we continue to work through the "new normal" of COVID-19, it's okay to not feel normal. You're facing changes to routines and lifestyle, as well as navigating unexpected and new challenges. Stress and anxiety are natural and common reactions to these events. Remember to take a break, relax, and ask for help if you need it. We've put together activities to boost your spirit and to relax your mind and body during this tough time.
Stretch out the stress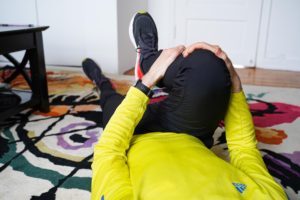 Take five minutes—or more—to cool down with some simple stretches. Try lying on your back and bringing your knees to your chest, laying down with your chest facing the sky, or positioning yourself into child's pose. In a sitting or standing position, try using resistance bands or light weights for strength and resilience. You can also visit UW's Rec Well YouTube channel, which has fitness, yoga, and stretching videos.
Grow a plant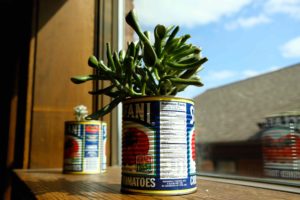 Succulents make a great addition to any style, and they require little effort and don't need constant sunlight. But, if you're looking for a plant that'll grow faster, try growing kitchen herbs, such as basil, oregano, or mint. Whether or not you plant them from seeds, it'll be rewarding to watch them grow, you'll have fresh herbs to add to meals, and they bring a bit of nature indoors.
Drink (decaf) tea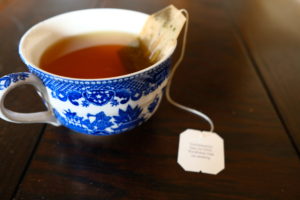 Chamomile tea is a go-to drink to calm yourself at night or soothe an upset stomach. If you need a pick-me-up, though, try any tea with orange or licorice.
Shop online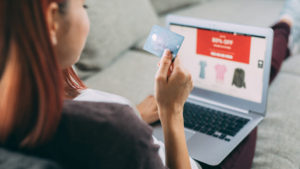 If you can't visit your favorite shop in person, it can feel good to receive a package in the mail. Although Madison's local thrift shops are closed, you can still buy resale clothing on sites like Poshmark or Facebook Marketplace while practicing responsible social distancing. Otherwise, browse sites that aren't social media – it can be nice to take a break from COVID-19 news.
Travel (indoors)
Start your own getaway by cooking a meal from a different country or region that you don't know much about. Easy and low-cost meals include Italian risotto with mushrooms or asparagus (a.k.a creamy rice with veggies), Japanese miso soup (try adding tofu to this stock-like soup), and Indian curry and lentils.
Take a step on the wild side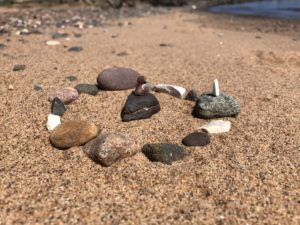 If you feel you've maxed out on screen time, take a break and go outside while maintaining social distance and good hand hygiene. Intermittent breaks and fresh air will help you stay focused and prevent you from burn out.
Start a dance party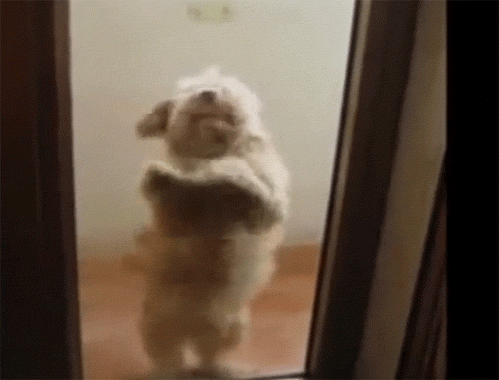 The concert you were looking forward to may be rescheduled but that doesn't mean you have to hit 'pause' on the music. Start your own jam and dance like no one is watching! Or, check out social media for online concerts. Many DJs and other musical artists have moved their concerts online. Music becomes a part of us – and so can dance.
Breathe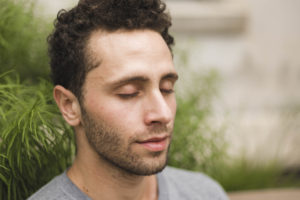 If you feel yourself start to panic or stress, take deep breaths by breathing in through your nose and out through your mouth. Recite this exercise:
What are five things you can see?
What are four things you can touch?
What are three things you can hear?
What are two things you can smell?
What is one thing you can taste?
Read a book
When was the last time you read something that wasn't a textbook or academic paper? Books provide a quick escape from your current reality and can quickly transport you to a far-off land. Check out UW Libraries for online books.
Ask for help if you need it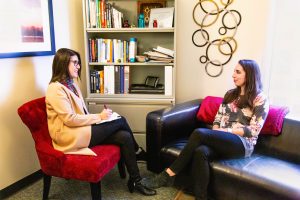 University Health Services is still here for you, and so is UW-Madison While drop in appointments are no longer available, Medical and Mental Health Services appointments can still be scheduled by phone or in MyUHS.
The very things that help to reduce the spread of COVID-19, may also increase isolation and danger for individuals staying or living with abusers and/or dysfunctional family members.
We know that home is not safe for everyone. You deserve support. Resources that may be helpful to you during this time can be found on our Survivor Services page. To schedule a time to speak with a Survivor Services staff member by phone,  email survivorservices@uhs.wisc.edu and include your student ID number and days/times that you are available.
Written by UHS Communications Assistant Emilie Burditt