New process for starting at Mental Health Services
New access model in place for Mental Health Services
Beginning Monday, August 28, University Health Services launches an improved phone-based model for students to access Mental Health counseling services, replacing the drop-in triage system.
"This is the same type of appointment as our previous drop-in model," says Andrea Lawson, co-director of Mental Health Services (MHS), "But you can schedule it in advance and complete it over the phone.  It will also help to allocate resources to more efficiently and effectively get students to the services they need."
In advance of implementing the new system, Mental Health Services evaluated patient and staff feedback, conducted staff interviews, and analyzed data from the Healthy Minds Study. They also benchmarked the phone-based model after similar-sized institutions including University of Texas-Austin and The Ohio State University. "Our goal is to build a system to meet students' needs."
To access Mental Health Services as a new client, students will now schedule an Access Consultation phone screening. Scheduling can be done by calling the MHS reception desk or logging into MyUHS for 24-hour web appointment booking. Same day appointments will often be available, and students will be able to have a consultation within two days. This phone screening will last about 20 minutes. During the Access Consultation, students will have a discussion with an Access Specialist who will listen to concerns, ask questions about a student's symptoms, experiences, and resources, and connect them with the services they need, both on and off campus. Three Access Specialists—each with an advanced degree—were hired to staff and support the new process.
"Some of the options for support that an Access Specialist will discuss with a student are individual therapy, group therapy, workshops, or SilverCloud – an online treatment option for students that also launches this fall," says Lawson. "Our commitment is to have at least one service available to each student."
For many students, meeting with a counselor one time is sufficient.  About 25 percent of clients attended only one appointment, and 50 percent attended two or fewer during the 2016-2017 academic year. In order to better match this pattern of utilization, the number of single session appointments available to students is also expanding. Single-session appointments may address problem solving, support, interpersonal challenges, or gaining skills to better manage their concerns on their own. "If a student needs additional support later, they can call UHS to get help that meets their needs at that time. A single session doesn't mean one session forever, it just means one session is what would be best meet your needs right now." says Lawson.
For more information on Access Consultations and mental health services available to students, visit uhs.wisc.edu/mental-health.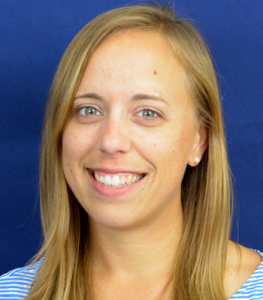 Andrea Lawson, LCSW
Co-director, Mental Health Services