The AAU campus climate survey: Two years later (2017)
Campus changes aim to better educate, serve students
In fall 2015, UW-Madison released the results of the campus's participation in the Association of American Universities (AAU) Sexual Misconduct and Sexual Assault Climate Survey. The goal of the survey was to better understand the campus climate surrounding sexual assault and sexual misconduct in order to guide policies that best support a healthy, safe, and nondiscriminatory environment.
The survey results found that more than one in four (27.6 percent) undergraduate female students report experiencing nonconsensual penetration or sexual touching. Perpetrators were overwhelmingly identified as other students who are male, often a friend or acquaintance. Of students who experienced penetration by force, 26.1 percent reported the incident. UW-Madison undergraduates report greater knowledge about sexual assault and awareness of campus resources than the national average.
Additional programming
In response to the survey's findings—which identified gaps in students' education around sexual violence—University Health Services (UHS) provided additional programming for incoming students as well as new programming for graduate students, increased bystander intervention training opportunities, and hired more staff in the UHS Violence Prevention & Survivor Services unit.
As was in place before the survey, first-year and new transfer students are required to participate in an online program but now they're also required to participate in an in-person workshop. The online program, U Got This!, is interactive and uses humor to engage students in talking about a difficult issue. Students can choose from a variety of in-person WIse workshop options.
The Green Dot College Strategy, a comprehensive bystander intervention strategy, was also introduced to the UW-Madison campus community. It focuses on community engagement for subpopulations on campus. Rather than teaching potential strategies to keep yourself safe or not sexually assault people, says Samantha Johnson, manager of UHS Violence Prevention and Survivor Services, "Green Dot prepares people to take action when they notice something happening."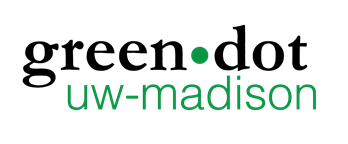 "The number one thing that we noticed is that people who participate in Green Dot are incredibly engaged and motivated to be a part of the issue," says Johnson.
The AAU Survey also showed that 70.7% of transgender, genderqueer, and gender nonconforming students, 53.1% of female students, and 33.1% of male students have experienced sexual harassment, says Ashley Schmuecker, Violence Prevention Specialist for UHS Violence Prevention and Survivor Services. "These findings helped to shape the creation of a graduate violence prevention program to target a more in-depth education about sexual harassment." Graduate and professional students are now required to complete online violence prevention education. 
"This is an important step toward helping all graduate students understand the problem of sexual violence and that everyone plays a role in preventing it," says Alissa Ewer, assistant dean for professional development and communications in the Graduate School.
Across campus
UW-Madison has plans to implement central reporting system and database for sexual harassment and sexual assault reports and complaints.
"This database is a step in addressing issues on campus and coordinating effective and timely responses," says Lauren Hasselbacher, UW-Madison Title IX Coordinator.
"Two years after the survey, we can look to advancement in UW-Madison's allocation of resources, and I look forward to making the process even more accessible and eliminate any potential barriers," says Hasselbacher.
Promoting Awareness, Victim Empowerment (PAVE) is a UW-Madison student organization that has taken steps to address the survey's findings and to engage and support students.
"I feel like the conversations on campus have moved a little bit away from 'it doesn't happen here' to 'okay, it happens here, so what can we do about it?'" says Janie Felton, Chair of PAVE.
UHS offers free and confidential support to survivors of sexual assault, dating violence, and stalking. To accommodate student survivors' present and future needs, two additional victim advocates and one violence prevention specialist were hired. "Previously, open access drop-in hours were offered three days a week, and now we are able to offer it five days a week," says Johnson. UHS was also able to add one additional support group per semester. 
For more information, visit https://www.uhs.wisc.edu/prevention/violence-prevention/resources/.
To learn more about PAVE, visit http://www.pave-uw.com/.
Written by Allison Chang, UHS Marketing & Health Communications