At 2017 Diversity Forum, a wealth of student voices infuse discussions on campus climate
story by Doug Erickson
photo by Andy Manis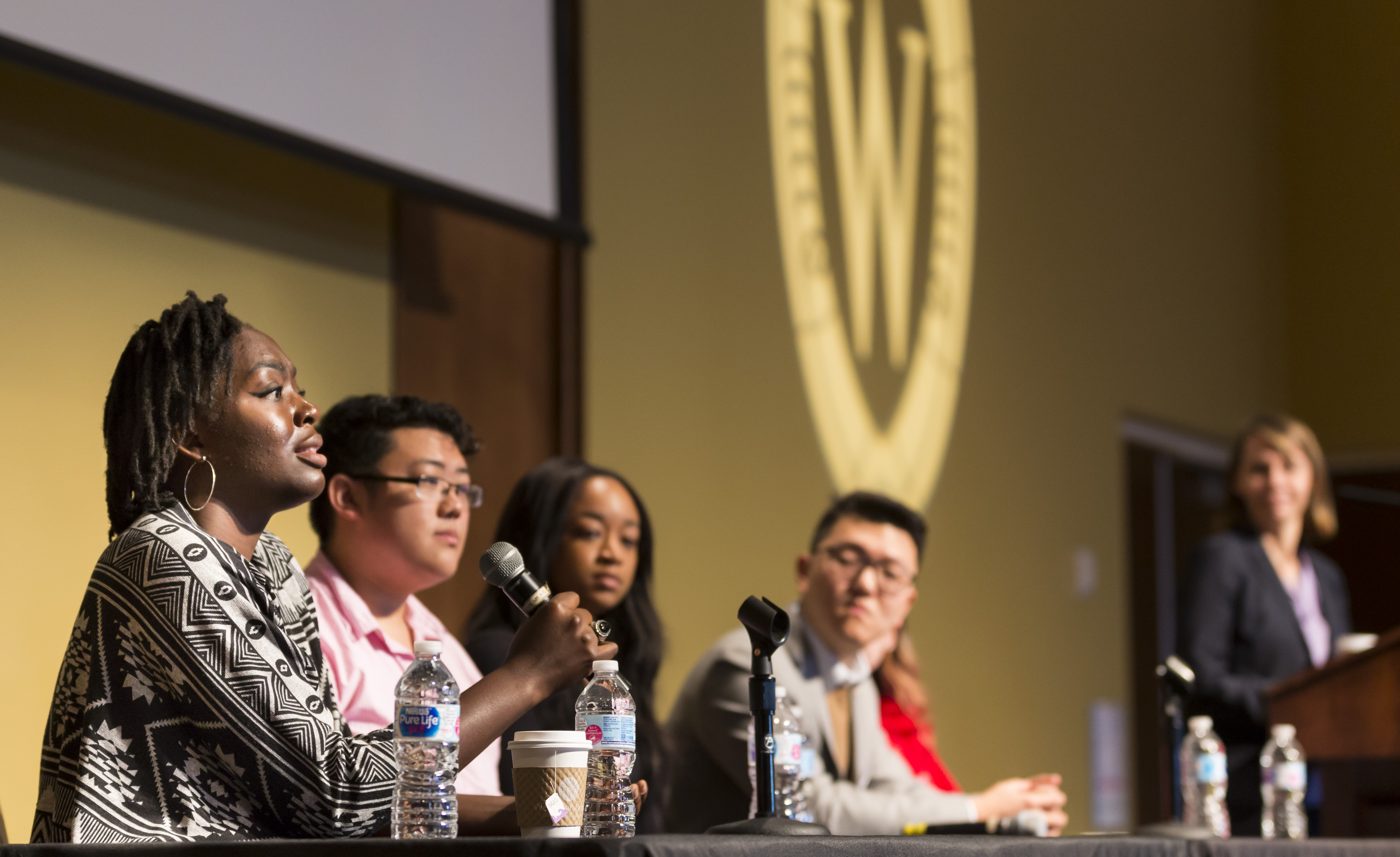 Speakers at this year's Diversity Forum at UW–Madison dove into a wide array of issues, exploring from a multitude of perspectives how to make the campus more welcoming and inclusive.
Fittingly, students were at the forefront of many of the discussions, both as panelists and audience members.
"These are our lived experiences," said one panelist, Chuefeng Yang, a freshman from Milwaukee who identifies as Hmong.
To read the complete article, click here.