UHS Welcomes Mandarin-Speaking Counselor 徐薇喬
UHS Welcomes Mandarin-Speaking Counselor 徐薇喬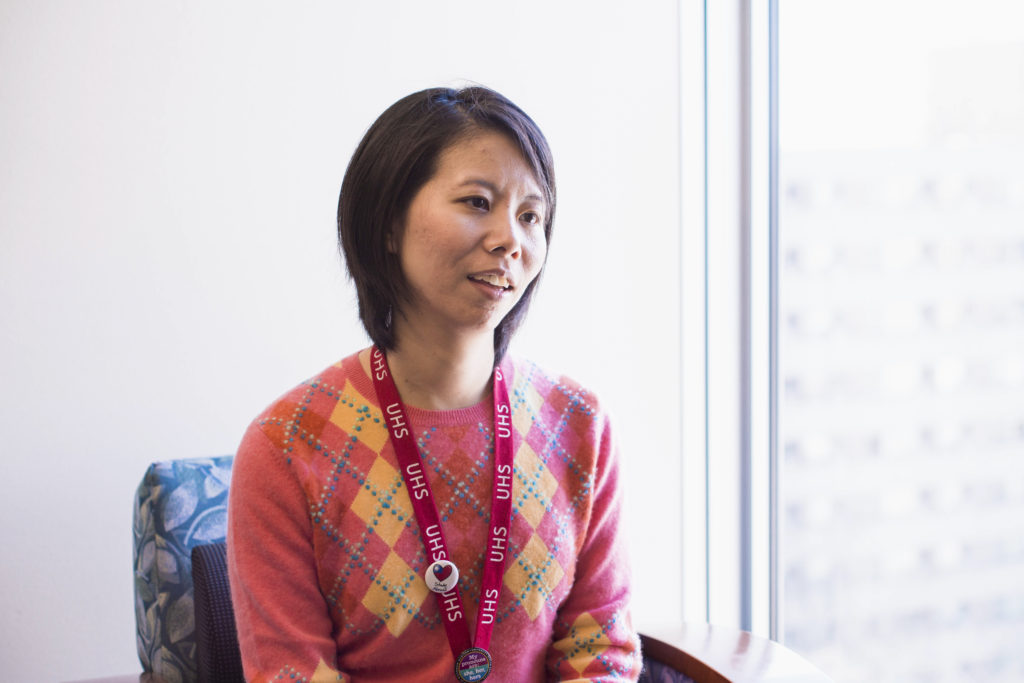 Wei-Chiao Hsu 徐薇喬 understands, first-hand, what it's like to be an international student. Born and raised in Taiwan, she came to the United States to obtain her Master's in Counseling Psychology at UW-Madison, then travelled to the University of British Columbia for her PhD.
Hsu provides counseling in Mandarin and English at University Health Services for students struggling with concerns related to international transition, relationship difficulties, academic and career issues, grief and loss, and mental illness.
She enjoys working with college students because she can help students who face a wide range of challenges. "It's rewarding to see the shift happen to being able to self-reflect, execute advice, and discover what solutions work best for them."
Twelve percent of UW-Madison students are international and about one-half are from mainland China. International students enrich the university's academic and social environment but may also face unique challenges adjusting to life in Madison and succeeding on campus.
It can be difficult to deal with homesickness, find a trusting community, or accomplish everyday tasks, like ordering food, Hsu says.
"When I first got here, I tried to order a sandwich from Subway and they asked me what kind of meat, cheese, sauce, and other toppings I wanted. I was just overwhelmed because even though we have Subway in Taiwan, I don't remember being asked that many questions. Small things, like that sense of inadequacy, can create stress."
"International students are coming to a different cultural context, both in the sense of a new country and new academic expectations," says Hsu. "Schooling looks different in the United States. On top of cultural differences and language barriers, it may be difficult to adjust learning styles to fit an exam-based education."
With a Mandarin-speaking counselor available, students may feel more comfortable sharing their concerns. "Being able to provide Mandarin services helps remove the language barrier, so that at least there is one thing that the students don't have to adjust when they access health services," says Hsu.
Hsu also wants Chinese students to know that there are other counselors available to meet students' needs. "They can choose to meet with other English-speaking counselors as well. If speaking in Mandarin is what they prefer, I am here."
UHS 关怀你的身心, 在此为你服务
UHS 關懷你的身心, 在此為你服務
UHS is here to serve the wellness of your mind and body.
To make an appointment with Wei-Chiao Hsu, or another counselor, schedule an Access Consultation by calling the Mental Health Services reception desk 608.265.5600 (option 2) or log into MyUHS for 24-hour web appointment booking. 24-hour Mental Health Crisis Services are available by calling 608-265-5600 (option 9).
Written by Allison Chang, UHS Marketing and Health Communications