The 1, 2, 3's of catching your ZZZs
Students have a lot on their minds and sometimes the stress of getting "enough" sleep can make falling asleep even more difficult. Throughout history, eight hours of uninterrupted sleep has been touted as the gold standard however, it's rare that this is achievable.
Rob Sepich, a University Health Services wellness provider and Student Relations Manager, says it's ideal to get five 90-minute sleep cycles each night, which happens in about seven to eight hours. "If you wake up in the middle of the night, you just have to tell yourself, 'this is normal; it's probably the end of a sleep cycle.' You can stretch, get comfortable, and you'll be able to fall back asleep much faster than if you tell yourself that there is a problem."
Here are a few tips to help you catch the quality ZZZs that your mind and body needs.
1. Body readiness
While preparing to sleep, it's important to set your body up for success. Generally speaking, a cool body core and a calm metabolism promotes sleep, so it's best not to do any aerobic exercises within two to three hours of bedtime. "Gentle stretching, where you're not raising your metabolism and can still let go of any stress that your body accumulated, is a good choice," says Sepich. "For most students, areas to focus on are the upper back, neck, and shoulders."
Sepich suggests a modified mountain pose, which is standing with your knees slightly bent and balancing for a few minutes of slow breathing. For students who don't experience back pain, he recommends trying "legs up the wall" for about five to ten minutes.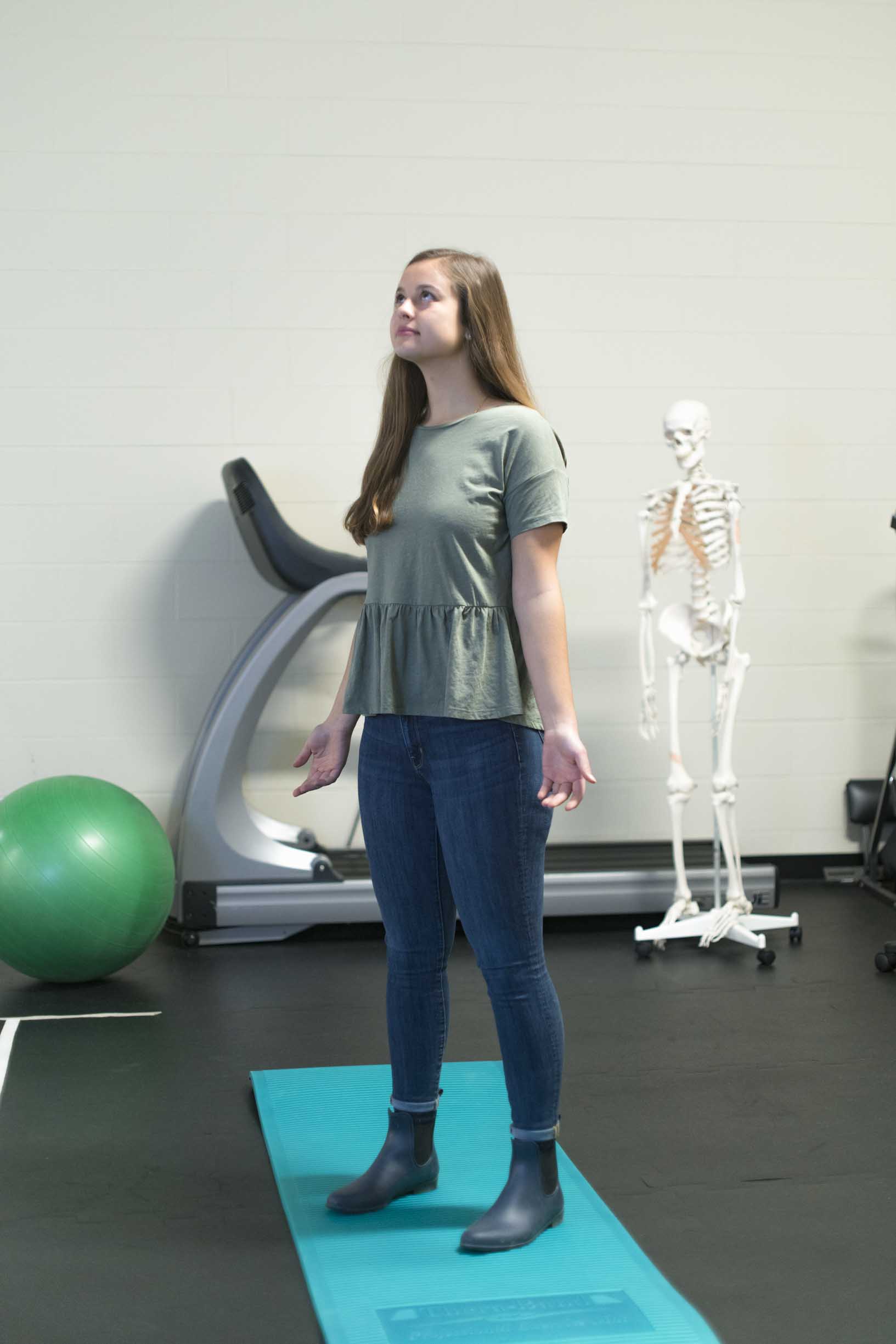 Avoid eating for three hours before bedtime. It takes a lot of energy to digest food and that may take away from transitioning to sleep. However, according to Marcy Braun, Senior Dietician and Nutritionist at UHS, "if you're too hungry, it's hard to fall asleep or you may wake up hungry in the middle of the night. In this case, it's okay to eat a yogurt, a piece of fruit, or a small snack. But if you're starving, you should look at whether you're eating enough for breakfast and lunch."
2. Mental readiness
Along with setting up your body to relax, it's important to prepare your mind. Sepich suggests a 15-minute break from screen time by charging your phone out of reach and turning clocks so that you can't see them. "Physically and psychologically say to yourself, 'I don't care what time it is. My only job is to rest, recover, and relax, not fall asleep fast.' Doing that reduces pressure so that sleep can naturally take over."
A quiet, dark, and cool environment (around 65 degrees) also helps promote sleep, but any kind of white background noise can also be useful.
 "Psychologically, it helps to not try to clear your mind, because it's impossible," says Sepich. Rather, choose something that feels grounding, safe, and relaxing to put in your foreground. This can be a line from a song or a poem, a person's face, or a memory. Sepich recommends repeating calming phrases like, 'I have thoughts, but I am more than my thoughts' or 'I have fears, but I am more than my fears.' Doing this acknowledges the distraction, redirects focus to the foreground, and allows these thoughts to dissipate much smoother and faster than when we try to just stop the thought.
3. Studying and sleep
Despite tales of "successful" all-nighters, Sepich is strongly opposed to them. When sleeping, we experience neural pruning, where we make new connections, fade out old information, and create mental space. "Students will be able to recall what they studied much better if they get even three or four hours of sleep before exams than if they pull an all-nighter," says Sepich.
Naps can be beneficial as well, but make sure they are short, power naps. If you nap for longer than 10-20 minutes, you reach deep sleep and you may wake up feeling groggy.
While setting up your mind and body are important steps for successful sleep habits, if you're chronically sleeping less than six hours or more than nine hours, it may be best to meet with a provider.
For more information on sleep, visit https://www.uhs.wisc.edu/medical/common-student-concerns/sleep/.
Written by Allison Chang, UHS Marketing & Health Communications