---
Small commitment, big impact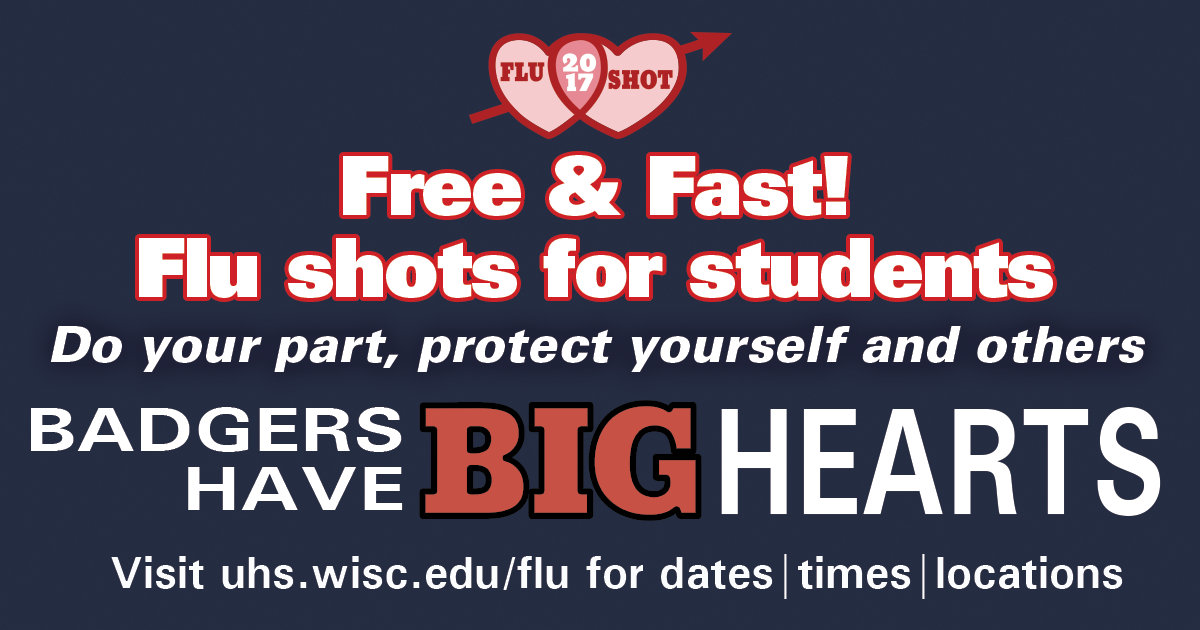 A case of the flu causes students to miss an average of five days of class. Students can significantly reduce their chance of contracting the flu by getting vaccinated. Students with chronic health conditions—such as asthma, diabetes, or immune disorders—are at additional risk and are strongly encouraged to get a flu shot every year. Your flu shot not only protects you, it also provides protection to others.
"Getting a flu shot helps keep the student population healthier and helps to reduce the spread of the flu. Viruses spread slower in highly immunized populations," says William Kinsey, medical director at University Health Services. "When students are vaccinated against the flu, it creates a personal protection to that virus and helps to establish herd immunity that can protect fellow students."
Seasonal flu outbreaks typically happen as early as October and last as late as May. It is best to get vaccinated early. It takes about two weeks after vaccination for antibodies to develop in the body and provide protection against the flu.
The cost of your flu shot is covered by your student health fees and it takes less than 10 minutes to get vaccinated. Stop by one of UHS's flu shot clinics around campus or call to make an appointment at the UHS clinic. 
It's bigger than just you. A flu shot protects you and those around you. Call or log on to MyUHS today to schedule a flu shot appointment. 
Help UW-Madison be #1
Register your flu shot at
go.wisc.edu/3e25l5
as part of the College/University
Flu Vaccination Challenge.