Exploring the Dane County Farmers' Market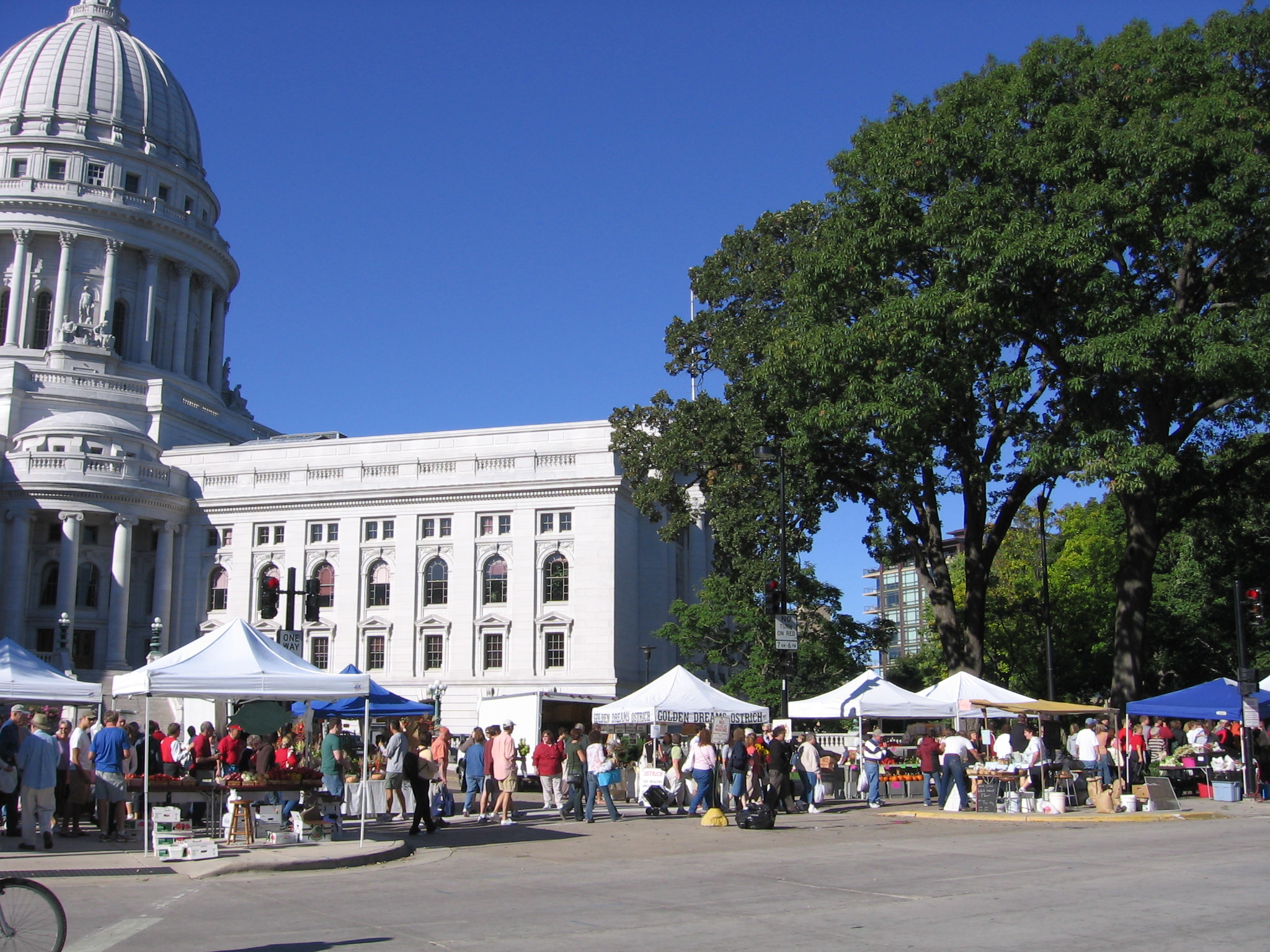 Fresh produce, local vendors, and healthy choices – what's not to love about the Dane County Farmers' Market (DCFM)? Approximately 300 producers surround the Capitol on Saturday mornings with their pick of the season's finest foods. With such a convenient location, diverse selection and scenic setup, there are very few excuses not to check it out!
The details
Saturday mornings: Capitol Square, 6 a.m. – 2 p.m.
Wednesday mornings: Martin Luther King Jr. Blvd, 8:30 a.m. – 2 p.m.
Visit the Dane County Farmers' Market website for parking and location details.
Did you know…
The DCFM is the largest producer-only farmers market in the country – meaning that food is as close to the source as it gets.
All of the agriculturally-related items are produced in Wisconsin.
The DCFM has approximately 300 vendors each week, and about 160 attend every Saturday.
Producers are members of an organized co-op. Nine elected members serve on the Board of Directors.
The proud farmers' market tradition was established in 1972 by Mayor Bill Dyke, who sought to unite Wisconsin's rural and urban cultures.
So why should you shop there?
The dollars you spend go directly to the producers, so you're supporting local farmers and economy.
The produce is freshly picked and in season, meaning that when you purchase, it's at its peak in flavor and nutrition.
Fresh produce also means fewer pesticides and less processing. Translation: good for you!
Many farmers and vendors have recommendations for preparing their food – plus it's a great way to try new things!
It protects the environment. Food in the U.S. travels an average of 1,500 miles to your plate. Cutting down the distance by buying local saves resources like fossil fuels and extra packaging.
It promotes humane animal treatment, since the eggs, dairy, and meat for sale likely hasn't been treated with hormones or antibiotics.
It's a great way to connect with your community, and makes shopping more of a treat and less than a chore.
And, you know where your food comes from. Talking with farmers is a great way to learn about how and where your meals are produced, so you know what you're putting in your body.
Words from a vendor:
We spoke with Gretchen Kruse, a long-time DCFM veteran with Hickory Hill Farm in Loganville, WI. Owned and operated by the Kruse family since 1892, Hickory Hill Farm has been a staple at the DCFM since its inception in 1973, and Gretchen Kruse took over the farm and market stall in 2011. Syrups and vegetables are Hickory Hill Farm's specialties, but they also offer a variety of fruits, herbs, decoratives, nuts, and plants, and they pride themselves on growing all produce without herbicides and pesticides.
Describe a morning at the farmers' market
Kruse: I leave home (Loganville) around 4 a.m. and arrive at the square around 5 a.m.  I unload and set up my canopy and tables first and then proceed to unload and put out all the other market items. Things start to come to life around 6 a.m., with some customers already arriving and starting to purchase items. Shortly before 6 a.m., Bill Warner walks down the sidewalk to gather and place the daily vendors in our line. By around 8 a.m., most of the early morning regulars have been by and the larger crowds start to roll in – and we're off to another market day!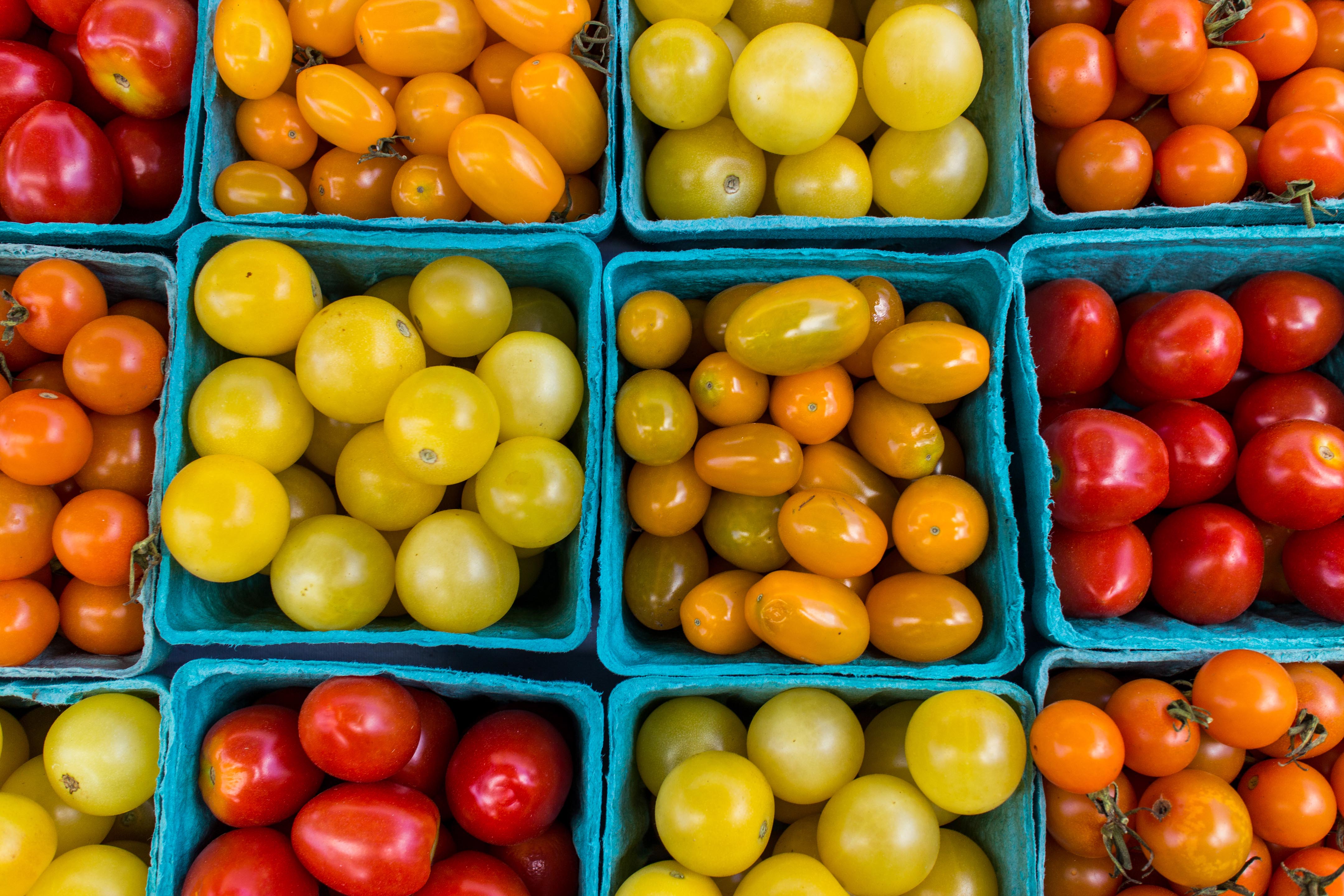 What processes does your produce go through before being sold at the farmers' market?
Kruse: All produce is raised from seed, transplanted, picked, packaged, and sold fresh within two days' time.  Grains are grown from seed, harvested, processed by a certified mill business, packaged, and sold fresh.  Eggs are gathered twice daily, washed, and refrigerated until sold.
What, in your opinion, is the advantage of buying and selling groceries at a farmers' market as opposed to a grocery store?
Kruse: All of our items are harvested within the week and sold directly, unlike most grocery store items, which spend an extensive amount of time being handled, warehoused, and shipped before being displayed at the store for purchase. Buyers also get the opportunity to meet the producer face-to-face and learn how their food is produced and handled.  As a result, vendors tend to have more accountability to buyers because we have to face them every week.
Prep yourself for Saturday!
Feeling overwhelmed by the selection? The DCFM provides a full list of in-season produce to help you get the freshest food year-round.
The farmers' market also distributes a weekly newsletter to help inform your shopping experience. Find out about new products available, related events, and seasonal recipes by signing up for this free resource.
Written by Alice Coyne, UHS Web and Communications Assistant