Going head over heels for flip flops? Choose wisely
Going head over heels for flip flops? Choose wisely
If you are headed to the beach this summer, don't forget your sunscreen and comfortable—but safe—footwear.
Flip flops are cheap and easy to get, but they could ruin your summer vacation if you don't choose and use them wisely.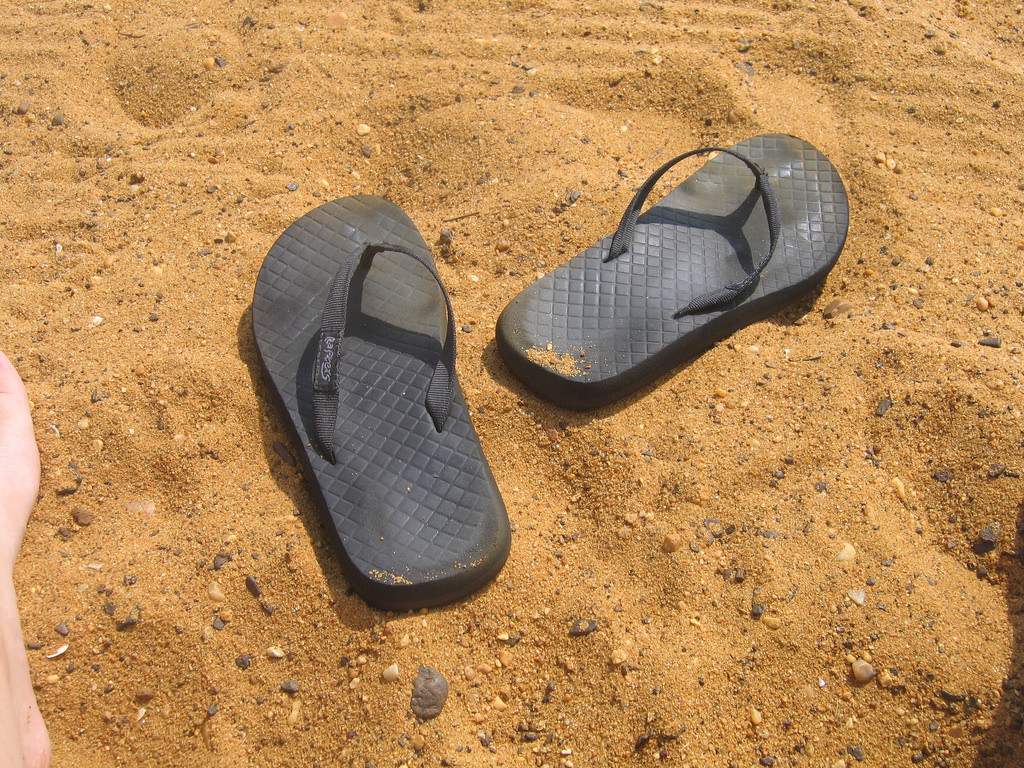 Flip over these tips:
Make sure your flip flops are the correct size. Don't let your heels or toes hang over the edges of the soles.
Find a flip flop with a sole that is thick and has good arch support. Flip flops should not be worn all the time because they do not have the structure to prevent foot problems. They are only intended and engineered for occasional use.
When flip flops start to wear out, toss them out! Broken shoes can trip you up!
Driving in flip flops is an accident waiting to happen, as they can get caught under the gas or brake pedals.
Limit your use of the flip flops to the bath or beach. Wearing them too much can leave you vulnerable to foot injuries or foot problems caused by poor support.
The tops of your feet are exposed to the sun when you wear flip flops, so keep sunscreen on them to prevent burning and overexposure to harmful UV rays that can cause skin cancer.
Listen to your toes! If they start to hurt when you're wearing flip flops, get a different pair of sandals that won't irritate those little piggies!
Don't do yard work in flip flops. Using tools, sharp objects, or walking in grass that might be hiding sharp sticks or stinging insects can quickly end your plans for a productive day.
Flip flops aren't for sports! Wear the appropriate shoes when playing sports or walking long distances.
If you're a klutz, forget the flip flops!
Written by Robin Good, UHS Graphic Designer