---
Your post-graduation health
So you're going to don your  gown and mortarboard, walk across the stage, and receive that hard-earned diploma. After so many long years, you will finally call yourself a UW-Madison alum. It may seem far off now but once the end of summer rolls around, you won't have classrooms to return to, no textbooks to buy, or no homework to complete. Your post-college life is almost here, and—not surprisingly—things will change. What do you do now?
We've all heard about the "freshman 15," but your health can just as easily suffer once college is done, too. A new Monday-Friday, 9-5 job can leave you feeling too tired to exercise after work, or to take the time to prepare a healthy meal. Be sure to eat breakfast and lunch – which will keep your blood sugar up – and stash some healthy snacks at work to eat periodically throughout the day. That'll leave you less hungry when you leave work, and will make you less likely to go through the nearest drive-through for a big meal on your way home.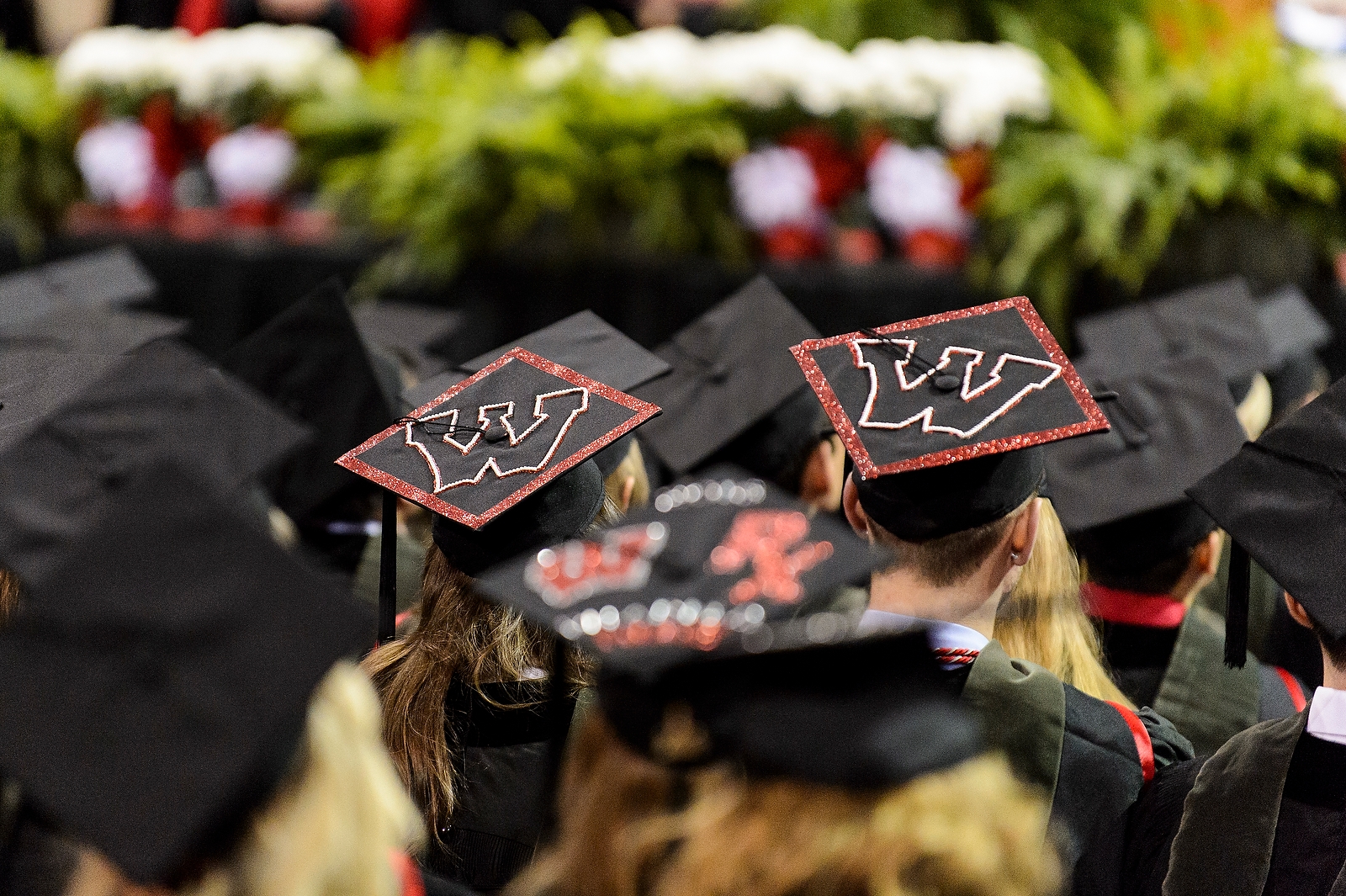 Try to sneak in exercise where you can. For example, walk or bike to work; if work is too far away from home, try getting off the bus or subway early and walking the last few blocks instead. Do some stretches at your desk, and do your best to get up once an hour for a quick stroll around the office. (Recent studies have shown that a sedentary desk job can be extremely hazardous to one's health!) If you have a few minutes left on your lunch break, instead of spending them on Facebook or Twitter, take a walk around the block, or even just up and back down a flight or two of stairs.
It's equally important to keep tabs on your mental health, as well. Post-graduation depression is not  uncommon. Let's face it; the university is often a cocoon that is vastly different from the rest of the world, and this change means that you're quickly without the support structure – both professionally and socially – that you've grown so accustomed to. Give yourself time to experience those emotions, but take control of them by focusing on what you've already achieved and the many bright possibilities for your future. Exercising, eating right, and getting enough sleep can only help you work through this phase more quickly. Stay in touch with your old friends, but relish the opportunity to meet new people and have new experiences. Set goals that motivate you to work towards the next step.
It's certainly true that the transition from college life to the "real world" is a major one with many things to consider. But by knowing what you face and being ready for those changes, and by approaching them from a realistic and optimistic perspective, you'll be certain to get through these uncertain days as smoothly as possible.
---