Don't wait…vaccinate! Immunizations are available at UHS
Don't wait...vaccinate! Immunizations are available at UHS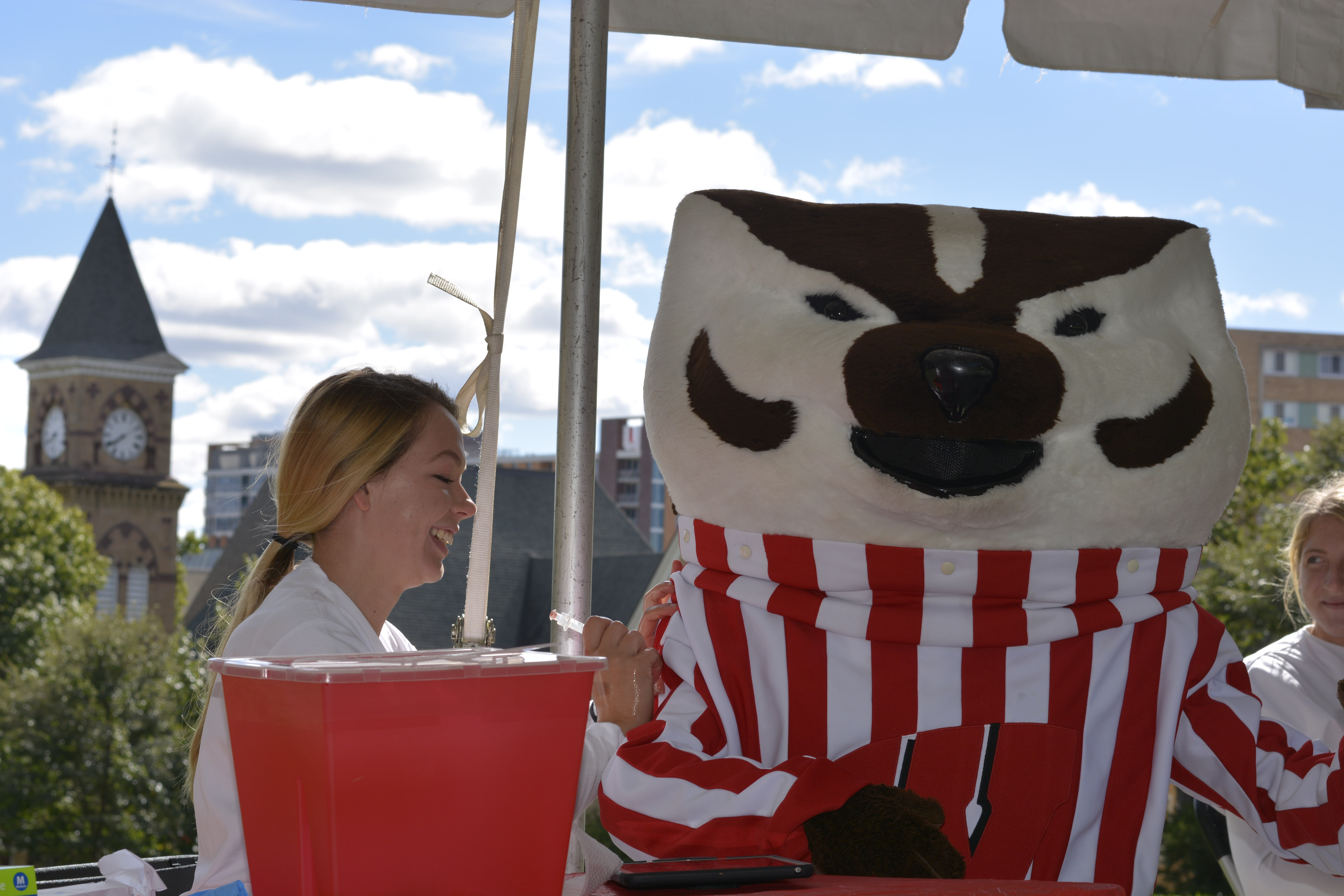 Close quarters like residence halls, communal eating spaces and classrooms increase your odds of mingling with unwanted germs. Being up-to-date on your immunizations before you come to campus protects you against vaccine-preventable diseases and lowers your chances of spreading illness to others. Even healthy Badgers can get sick from diseases such as whooping cough, mumps or chickenpox.
Review your immunization history and arrange to get any missing vaccinations before you come to campus. If you're unable to get your vaccines in advance, University Health Services (UHS) offers immunizations for a fee in addition to an annual flu shot  free to UW-Madison students.
Students who want to reduce their chances of getting the flu are encouraged to get vaccinated. In addition, students who have chronic conditions—such as asthma, diabetes, or immune disorders—that may put them at increased risk for complications of influenza are strongly encouraged to get a flu shot every year.
If you live in a UW-Madison residence hall, you are required by Wisconsin state law to inform the university whether or not you have been vaccinated against hepatitis B and meningococcal disease. To comply with this requirement, complete the Immunization and Health History Form in MyUHS.
Be a pal and help keep yourself and those around you, especially roommates and classmates, healthy and happy by following these steps:
Make sure your immunization record is up to date before coming to campus
Notify UW-Madison Housing of your hepatitis B and meningococcal disease vaccination status
Schedule your flu shot and other immunizations with UHS
Immunizations available at UHS
Chickenpox (Varicella)
If you did not have chicken pox as a child, you should get immunized with the varicella vaccine. Two doses are recommended.
Hepatitis B (HBV)
A three-dose series of the vaccine is recommended for all young adults prior to entering college.
Human Papillomavirus (HPV)
This three-dose vaccine is recommended for all women ages 11–26 and men ages 11–21.
Measles-Mumps-Rubella (MMR)
Two doses of live virus vaccine, both given after the first birthday are recommended.
Tetanus-Diphtheria (Td) or Tetanus-Diphtheria-Pertussis (Tdap)
An initial series of three or four shots usually given in childhood (DTP or dT), then boosters every 10 years thereafter (Td or Tdap). The most recent booster shot should be the Tdap vaccine, which includes protection against pertussis.
Meningococcal Vaccine (ACYW & B)
Students ages 21 years or younger should have received a dose of meningococcal conjugate vaccine not more than five years before enrollment. Meningococcal vaccine--both ACYW and B--, is recommended for all college freshmen who live in a residence hall. UHS recommends that all current students age 21 and under get a booster dose of meningococcal vaccine if their first dose was given before age 16. If the vaccine was given at age 16 or later, no booster is required. Read more about meningococcal disease.
Pertussis (Tdap)
A booster dose of pertussis vaccine (administered with tetanus-diphtheria vaccine as Tdap) given after 2005 is recommended for all adolescents and young adults. It can be given regardless of the duration since your last tetanus (Td) booster.
If you have questions about immunizations or would like to schedule an appointment, call 608-265-5600. You can also schedule appointments online at MyUHS.