Five Musts for Moving in Madison
It's that time of year again! Whether you're coming back to campus for another year or joining us for your first semester on the Isthmus, moving is hard. Here are five tips to make it easier, or at least help prevent injury.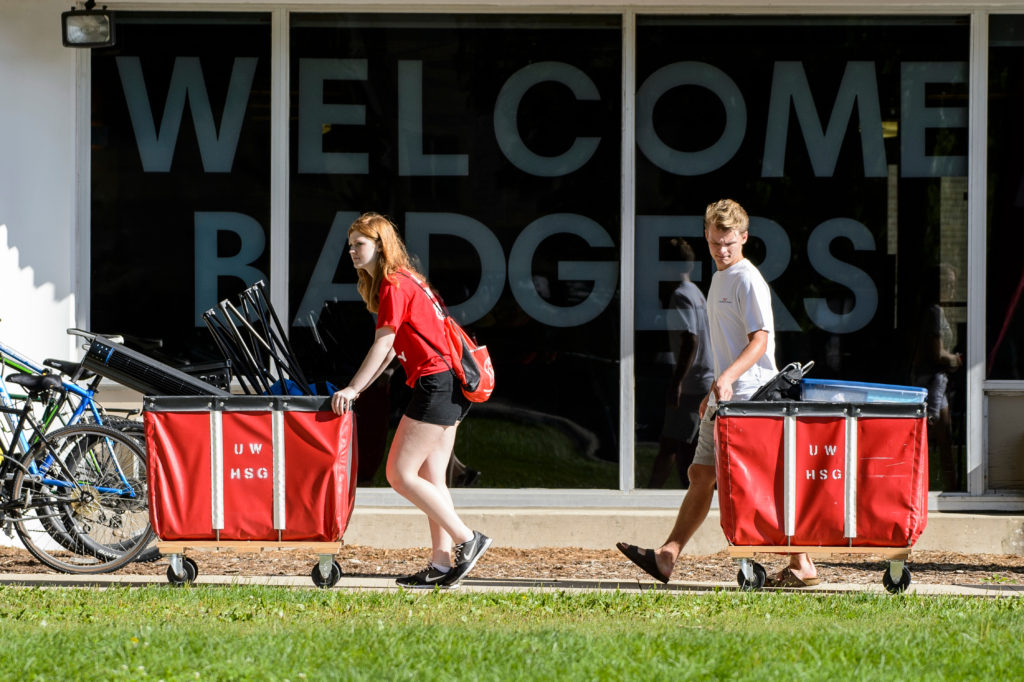 Read your lease carefully
Before you get ready to move, first make sure you've read your entire lease. The lease should include the amount of rent, apartment address, and dates of occupancy. It may also include information about cleaning charges and repairs. Read all of this information carefully, and put it somewhere safe in case you need it before moving out.
If you have any questions about renting or subletting apartments in Madison, check out the Tenant Resource Center on campus. With great online guides and weekly walk-in hours, the TRC can help you make sense of these often confusing contracts.
Lift with your legs to avoid back strain
Try to keep your boxes comfortable to lift, and no more than 50 lbs per box. Back strain is one of the most common moving injuries, but it can be avoided with the right technique and proper equipment.
When lifting, squat low and lift with your legs. Don't bend over to lift with your back. While lifting, engage your core and remember to breathe. Pay attention to your body, and know your limits. Take breaks frequently, and use a dolly for larger and heavier items.
Hydrate!
This time of year, it's important to have enough water on hand to keep you cool in the sun. Whether you're lifting your own boxes or helping a friend, remember to protect your body by staying hydrated and keeping a bottle of sunscreen on hand.
Dress appropriately
Close-toed shoes are a must for moving day! Wear shoes that are comfortable to walk in, but still offer protection for your toes. Layers are also a good idea, and make sure to check the weather before your big move.
Call up some pals!
When moving, it's always a good idea to grab some frozen pizza (and your Karma checkbook) and ask for help! Everybody moves, and everybody needs help moving. After a quick group stretch, make sure you have enough snacks and water on hand.
Don't be a hero when moving heavy items. Furniture and large boxes can look deceptively light; make sure you have another set of hands for them, even just for balance.
For more information about moving in Madison, check out the resources curated by the Tenant Resource Center at UW-Madison. With offices both on campus and in the community, the TRC has all sorts of content for Madison movers.