E-cigs: Fact versus fiction
Electronic cigarettes—commonly known as e-cigs—are a popular alternative to traditional combustible cigarettes. But despite the perceived benefits, these battery-operated devices aren't all they're hyped up to be. Let's look at myths and facts about vaping.
"E-cigs are just water vapor."
Myth! The main difference between e-cigs and cigarettes is that e-cigs are not tobacco-based. Burning tobacco releases 5,000 chemicals, and while e-cigs may release fewer chemicals, they're not completely innocent. Vaping involves heating chemicals—including nicotine, formaldehyde, and other carcinogens—into a vapor inhaled by the user. The vapor includes substantial levels of nicotine, which means that if you use an e-cig next to a child or pregnant woman, you'll expose that person to nicotine with potential risks. A recent study from Harvard University links the chemical diacetyl, a key ingredient in many flavored e-cigarettes, to permanent lung damage.
"E-cigarettes pose a health risk to users. They emit a vapor that contains harmful chemicals and the effects on the health of the user and those around them are largely unknown," says Dr. Sarah Van Orman, the University of Wisconsin-Madison's Chief Health Officer and Executive Director of University Health Services (UHS).
"E-cigs will help me quit smoking cigarettes."
Myth! When first introduced, e-cigs were marketed as a solution to quit smoking, but Dr. Michael Fiore, director of UW-Madison's Center for Tobacco Research and Intervention, says there is no proof that e-cigs help people to quit and that smoking cessation should be based on proven methods.
"There have been studies on both sides of this issue, and given that we have so much information on other tested treatments to help people quit, why not use a method that has been found to be both safe and effective?"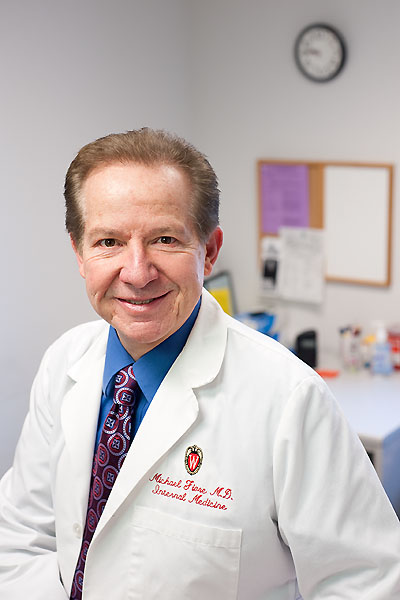 Fiore also notes that most college students are not using e-cigs to quit smoking.
"When we talk to college students who use e-cigs regularly, the majority are using them as a new means of ingesting nicotine."
Each e-cig contains a cartridge of nicotine, and those cartridges may have different levels of the highly addictive stimulant. Over time, the user can reduce the amount of nicotine they inhale to curb cravings. However, e-cigs are not regulated by the Food & Drug Administration and have not been approved as a mechanism to quit smoking. Bottom line: There is no way to know how much nicotine and how many chemicals are actually in each e-cig.
"E-cigs are safe and I can't get addicted."
Not so fast, says Fiore. "We have data for young adults who use nicotine that shows that their brains can be permanently altered in ways that make them likely to be addicted to tobacco for their lifetime."
Less than 10 percent of college students smoke. "If you're a college student, college graduate, or professional and you smoke, you're an outlier."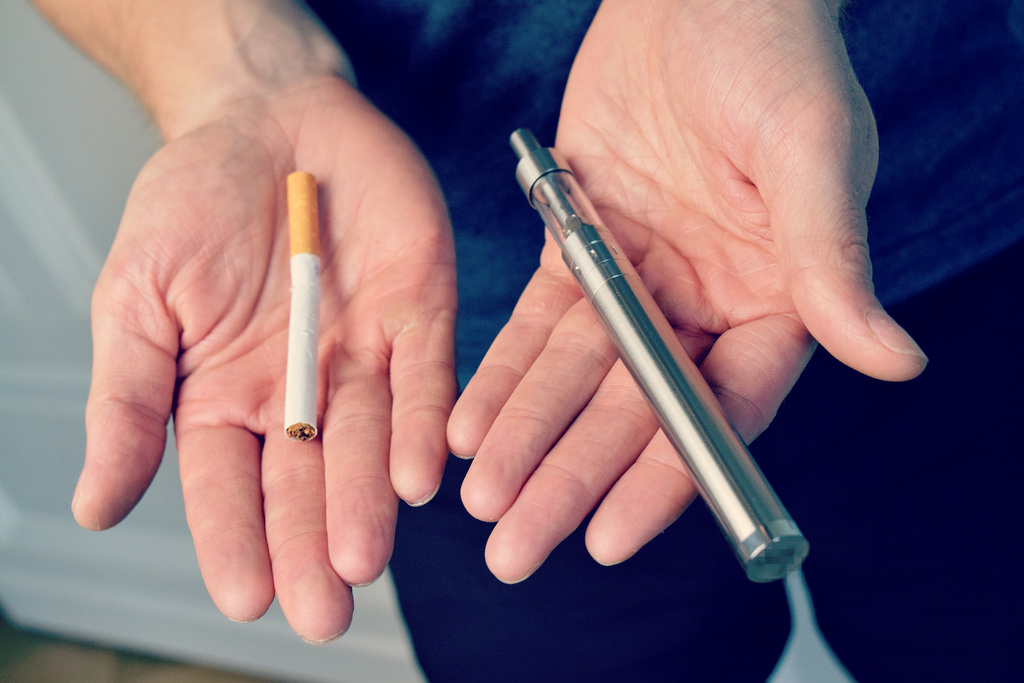 Many campuses have gone tobacco- and smoke-free to prepare students for the workforce. UW-Madison is currently reviewing their campus tobacco policy to include e-cigarettes.
"The university is preparing students for a smoke- and tobacco-free workforce," says Jenny Rabas, Alcohol, Tobacco, and Other Drug Coordinator at UHS.
"By reducing, and eventually eliminating, the use of cigarettes, tobacco, and other nicotine-containing products on campus, we continue our efforts to provide a safe and healthy environment for students and employees," says Van Orman.
"UHS can help me quit smoking."
Fact! UHS offers free individual counseling for students who are interested in strategies for quitting smoking. Providers will work with students on behavioral strategies and/or prescription smoking cessation medications.
To get started, schedule an appointment in MyUHS with a Behavioral Health specialist or call 608.265.5600.
Written by Kelsey Anderson, UHS Health Communications Specialist