UHS Provider Recognized for Inspiring Women in Healthcare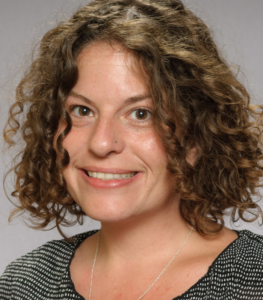 Dr. Angela Janis, co-director of UHS Mental Health Services, was recognized Friday for her contributions to the empowerment of women in health care fields.
Sponsored by the American Medical Association (AMA), the AMA Women Physicians Section recognizes women-identifying physicians each September, as part of Women in Medicine Month, who have helped to advance women in medicine with their support and time.
This year, the AMA recognized UHS Mental Health Services Co-Director Angela Janis as an Inspirational Physician. The AMA thanked Janis, nominated by fellow UHS provider Claudia Reardon, and 57 other medical providers nationwide for their contributions to the advancement of women in medicine.
"Dr. Angela Janis is an outstanding physician leader, role model, and mentor to many," Reardon says. "She tirelessly advocates for measures to optimize work-life balance among her supervisees, and is a champion for women's health."
Janis has seen patients at UHS for three years and specializes in women's mental health, psychiatric medications during pregnancy, bariatric surgery, and marijuana use. Janis thanked the AMA and women in the medical field everywhere.
"I am a passionate advocate for women, not only with my colleagues and in my clinical practice, but also by advocating for policies that promote health from a holistic perspective," Janis says. "It is a great honor to be recognized for this work by the AMA."
Mental Health Services are available for enrolled UW-Madison students. For more information about Women in Medicine Month or the gender gap, visit the AMA Women Physicians Section online.