Cindy Abrajan
Credentials: BA
Position title: Practicum Intern
Education

BA, University of Wisconsin-Madison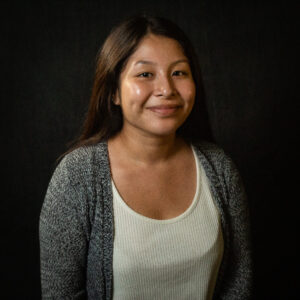 Cindy Abrajan is interested in relationships, anxiety, depression, and trauma. She has a passion for supporting students from marginalized backgrounds. When working with clients, Abrajan seeks to work within the lenses of intersectionality, multiculturalism, and resilience.
As a first-generation college student, Abrajan understands the unique stressors undergraduate and graduate students face and is interested in working with them. She is excited to connect with students from all backgrounds and get to know their unique life experiences/identities. In addition, Abrajan looks forward to understanding how influential the various aspects of an individual's life can be.
Outside of UHS, Abrajan enjoys spending time with her cats, going on walks, watching Netflix, and listening to music.