Dezarae Avalos
Credentials: MA, LPC
Position title: Mental Health Provider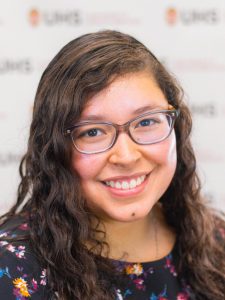 Dezarae Avalos holds a Masters in Counseling Psychology with a concentration in Latino/a Mental Health. She has worked at Journey MHC for the last three years providing individual and group therapy, and part of her work has been in collaboration with their culturally specific programs Ujima and Clinica Latina.
She has been involved in equity and inclusion committees at Journey MHC, helping to work toward a more inclusive and supportive culture. She did an internship with Youth Crossroads in Cicero, IL working with high-risk youth.
Avalos is very excited to be a part of our team and working with students across identities, but is particularly interested in supporting students of color.