Claire Barrett
Credentials: EdM, MS, PhD
Position title: Healthy Academics Manager
Education

BS, University of Notre Dame

Education

Ed.M, Harvard Graduate School of Education

Education

PhD, University of Wisconsin-Madison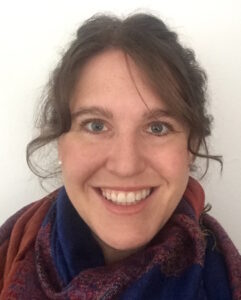 Claire Barrett (EdM, MS, PhD) completed her joint PhD in Educational Psychology and Human Ecology at UW-Madison, with a focus in prevention science and community-based research and evaluation. Dr. Barrett's scholarship examines social determinants of health and well-being among youth, families, and college students, with a specific focus on equity-minded high-impact pedagogical practices that support the well-being of students. She is also a trained psychologist, supporting student mental health across the spectrum from prevention to individual intervention.
In her current position with UW-Madison's UHS Prevention and Campus Health Initiatives, Barrett oversees the Healthy Academics Initiative. In this capacity, she enjoys building partnerships across campus and working with her colleagues across issues areas to advance health-promoting policies and practices that support well-being in academic environments.
Previously, Dr. Barrett oversaw academic engagement initiatives, including first-year seminars, mentorship development programs, and academic support services, at the Center for the First-Year Experience; managed community-based research and evaluation projects focused on social determinants of health and well-being among marginalized populations; and has worked as a mental health provider and mindfulness consultant in both K-12 and higher education.