Courtney Blomme
Credentials: MS, RD, CD
Position title: Associate Director of Data & Quality
Pronouns: she/her
Education

BS, Iowa State University

Education

MS, University of Wisconsin-Madison

Education

Dietetic Internship, Cleveland Clinic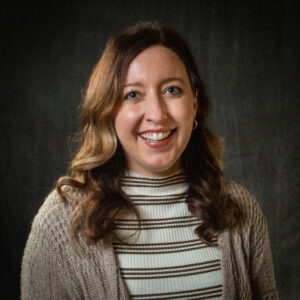 Courtney Blomme joined UHS in 2020 and has enjoyed working in a place where the focus is on building a culture of health.
"College health offers many opportunities for population health initiatives to improve wellbeing for our students and our campus."
Blomme also enjoys working with the college population clinically, and finds that a college campus is a great place to work on disrupting diet culture.
Outside of work, she like to bike, go to new restaurants, and try new recipes.