Alice Caceres-Turcios
Credentials: BA
Position title: Practicum Intern
Education

BA, University of Illinois at Springfield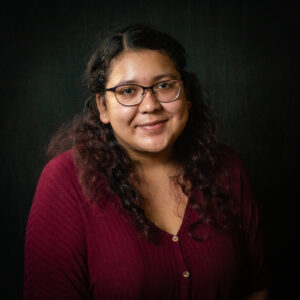 Alice Caceres-Turcios is interested in identity development, intersectionality, multiculturalism, trauma, and grief. Her interest in the college student population arose during her undergraduate career working in multiple positions offering student support (admission assistance, orientation, peer mentoring, and peer academic advising).
A yearlong internship cemented Caceres-Turcios' interest in specializing in mental health, specifically to marginalized and oppressed populations. She is excited to work with first generation college students, students of color, and students who come from a variety of backgrounds.
In her free time, Caceres-Turcios enjoys reading books, trying new restaurants, and spending time with family and friends.