Simone Collins
PhD
Associate Director of Campus-Based Services in Mental Health
Education

BA, University of Central Arkansas

Education

MA, University of Central Arkansas

Education

PhD, University of Central Arkansas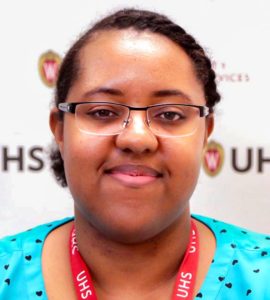 For Simone Collins, mental health is about living an authentic lifestyle. That's what she's told students since coming to UHS in 2015.
"I'm all about living authentically and being true to yourself, even my office is meant to reflect that," Collins says.
That's what excited Collins about working with this age group while she completed her degrees at the University of Central Arkansas and her residence at the State University of New York at Oneonta.
Collins helps students with romantic and nonromantic interpersonal relationships, navigating the complex maze that gender identity can be, and anxiety. She is also knowledgeable about mental health topics that can accompany multicultural issues.
"I love this age," Collins said of the students she sees. "It's this developmental stage where you're figuring out so much about yourself and the world."
Collins also oversees the UHS Let's Talk and Health Ambassador programs and works on campus and community outreach for Mental Health Services.