Melanie Daovannary
Credentials: PsyD
Position title: Mental Health Provider
Internship, Georgia Tech Counseling Center

BA, Wichita State University

Internship, Georgia Tech Counseling Center

PsyD, Adler University

Education

Internship, Georgia Tech Counseling Center

Education

Postdoctoral fellowship, University of Wisconsin-Madison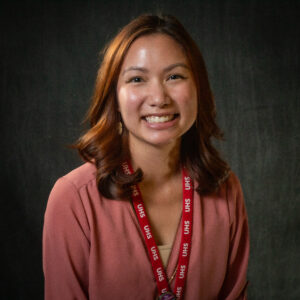 Melanie Daovannary's provides mental health services to UW-Madison students of color.
After her postdoctoral fellowship, Daovannary pursued college mental health because she enjoys interacting with students at this important transition point in their lives.
"The students' motivation and energy are inspiring. It's an honor to participate in students' process of growth, healing, and identity development."
Her professional interests include group therapy, relationship concerns, identity development, and multiculturalism and social justice.
Outside of UHS, Daovannary enjoys planting, hiking, camping, dancing, and wheel throwing (pottery).