Ashley Faytol
Credentials: MS
Position title: Psychology Intern
Education

BA, California State Polytechnic Unviersity

Education

MS, California State University, Fullerton

Education

PhD, Marquette University (in progress)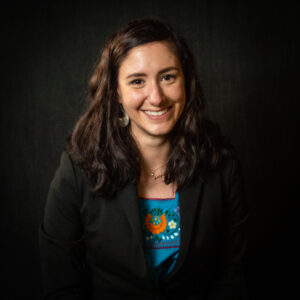 Ashley Faytol's areas of foci are students of color and women's health. Within those areas, she has a passion for working with trauma, particularly interpersonal trauma, and wellness.
"When most people think of trauma, they think of physical acts of violence, however, I am also passionate about helping students to identify and heal from systemic (e.g., racism) and family-of-origin traumas."
Undergraduate and graduate studies can be a time of great personal growth and transformation as well as unique stress. As a first-generation college student myself, I am passionate about helping students to maintain as much of their wellness as possible during their academic journey.
"I look forward to meeting all the smart, funny, charismatic, diverse students who make up the population at UW-Madison and will ultimately be some of the leaders and major change makers in the coming years."
In addition to her areas of clinical foci, other professional and research interests are Latinx psychology, multicultural counseling, race-based stress, spirituality, and cultural identity development.
Outside of UHS, Faytol enjoys cooking, board games, water sports, my dog, reading (or sometimes listening to audiobooks), and being with family.