Anna Gorman
Credentials: MSW, CAPSW
Position title: Survivor Advocate
Pronouns

she/her

Education

BSW, UW-Madison

Education

MSW, Washington University in St. Louis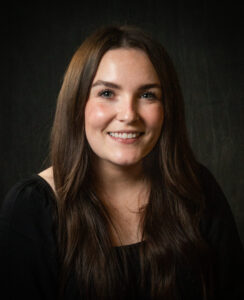 Anna Gorman is responsible for developing the UHS advocacy program and providing direct support services to students who experienced sexual assault, relationship violence, sexual harassment, and stalking. Her advocacy work focuses on empowering survivors by providing them with information on victim's rights, resources and referrals, accommodations, emotional support, safety planning, and accompaniments. She has previous experience providing trauma-informed case-management to children, youth, and families in non-profit settings.
"I am passionate about working with young adults who have experienced trauma and helping guide them through their healing journey. As a UW-Madison alumna, I'm excited to contribute to the campus community that has had such a meaningful role in my life."
Gorman says she's eager to collaborate with students, UHS staff, and campus and community partners to more holistically support survivors in various areas of their life.
"The campus community is filled with so many wonderful resources, but this can sometimes be overwhelming; I'm excited to help students learn how to navigate these systems to be best served."
Her professional interests include case-management, sexual health, and working with individuals that have experienced various forms of trauma. Away from UHS, Anna enjoys collecting houseplants, watching reality TV, and spending time with her dog, Winnie.