Carol Griggs
Credentials: PhD
Position title: Associate Executive Director & Director of Operations
Pronouns

she/her

Education

BS, Crichton College

Education

MA, Samford University

Education

PhD, University of Alabama at Birmingham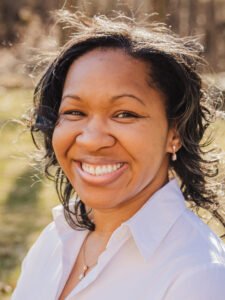 Carol Griggs supports the administrative and operation functions within UHS. Her position is part of the Associate Vice Chancellor's leadership team, which also includes the Directors of Communication, Medicine, Mental Health, Prevention, and Recreation and Wellbeing.
Griggs has worked in higher education for more than 10 years. She has worked in research as well as operations in Student Affairs with a focus on health and well-being, health equity, and integrated care models in higher education. Her primary focus has been on creating cultures where holistic care thrives, in which institutions ensure services provided emphasize the essential nature of the whole person.
Prior to working in higher education, Griggs worked with coverage schools in homeschool models in the design and development of K-12 curriculum to enhance the academic experience of homeschoolers. This work enabled parents and cohorts to manage the education of children while also incorporating in educational delivery strategies stemming from human development research.
Griggs also served in the U.S. Army during the Iraqi War. During that time, she participated in two deployment tours – one to Iraq and one to Kuwait. As a nutritionist, medical response team member, and hospital administrator, she worked on the leadership team in a field combat support hospital stationed in Fort Carson, CO. While in the service, Griggs focused much of this work, not only on leading and managing a complex hospital and forward surgical unit, but also on soldier well-being which included spiritual, mental, physical, and social health. While deployed to Iraq, Griggs was awarded the Meritorious Services Medal for her service to the 10th Combat Support Hospital, 43rd Brigade during the 12-month tour.
Griggs is a social and behavioral health scientist who holds a PhD in Educational Studies in Diverse Populations with a focus in Health Disparities from the University of Alabama at Birmingham. This degree is a Population and Community Health degree with emphasis in emerging adults and the higher education settings. Her research focused on well-being models in higher education with a goal of improving the assessment of individual wellbeing to enhance the life and campus experience of students, staff, and faculty. This research has included mental health, disease prevention, health education and community strategies, health equity and inclusion, human development, health behaviors, and human studies research strategies. In her graduate research, Griggs developed a new well-being model titled the Theory of Centrality. This model focuses on the intersectionality of physical, mental, emotional, and social health. Her goal is to engage in more research in this area to continue her work to support better health on college campuses. Griggs also holds a Bachelor of Science in pre-medicine and religious studies, and a Masters of Divinity where she focused on biblical studies, spirituality, and near eastern languages. She also holds a graduate certificate in health education.
Griggs has served as a guest lecturer in courses that include mental health, behaviorial health, community and population health, health disparities, and health in higher education. She also teaches a class titled "Health and Wellbeing in Higher Education." She has worked with the American College Health Association (ACHA) since 2017 in roles that include serving as chair-elect for the administration section and on the ethics committee. She chaired the Southern College Health Association's (SCHA) 2020 Conference Planning Committee.
"My career is linked to my personal values – one where I can combine my commitment to health equity, equality, and access to care that supports the whole student so they can thrive while in Madison," says Griggs. "I am excited to join UW-Madison and work with a team where student health and well-being is center to everyone's work."
Research interest include
Integrated health and wellness
Health disparities and health equity
Disease prevention and medical intervention strategies
Diversity, equity, and inclusion in health care administration and services
Nutrition care
Mental health in higher education
Well-being models
Health education, promotions, and communications
Spirituality/centeredness and well-being