Eileen "Egg" Guo
MS, LPC-IT
Mental Health Provider
Education

BS, University of Oregon

Education

MS, University of Wisconsin-Madison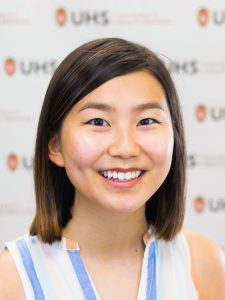 Guo is excited to work with students navigating the unique mental health and interpersonal concerns that may come up during their time in college. In particular, she is passionate about serving students from historically underrepresented and underserved communities.
As a counselor, Guo prefers a collaborative, empowering, and holistic approach. She provides both individual and group therapy, and also engages in outreach across campus to connect with the diverse student population.
Guo joined University Health Services as a Mental Health Provider in July 2019. She is a proud UW-Madison alum, and previously completed her counseling practicum internship here at UHS during her master's program.