Peggy Hines
MSE, LPC
Senior Counselor
Education

BA, Psychology, Mills College

Education

MS Ed., Counseling Psychology UW-Platteville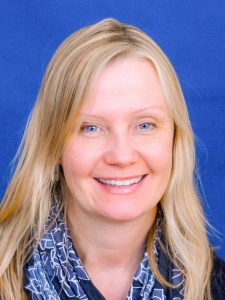 Hines understands the daily challenges a college student may face. "I believe it is particularly important and I find it personally rewarding to provide support to college students, especially when they feel overwhelmed or face challenges." Hines also enjoys helping students improve their knowledge and acceptance of themselves and to assist them in developing and improving their relationships.
"The students at UW-Madison are an amazing group of people and I am grateful for the opportunity to help them make positive changes in their lives as they progress toward their personal, academic, and career goals."
Hines has a professional interest in anxiety management, wellness, mindfulness, self-compassion/acceptance, relationships, grief, family issues, first generation college students, women's issues, and social justice.