Alexa Keramidas
Credentials: MA
Position title: Predoctoral Intern
Education

BA, BS, University of Illinois, Urbana-Champaign

Education

MA, University of Missouri – Kansas City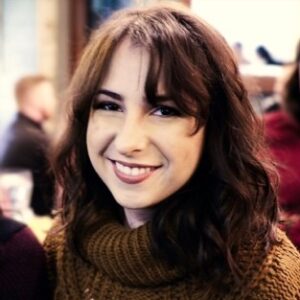 Alexa Keramidas has special interest in identity development, sexual- and gender-based violence, and perfectionism. Keramidas approaches therapy through an intersectional feminist lens, focusing on our present and past relationships with ourselves, others, and society.
"For those of us who have the opportunity to attend college, it is such an exciting developmental time.  We experience so much newness at once – from expanding our worldview through the classroom, to managing new peer relationships, to navigating shifting family dynamics."
Supporting students in developing healthy coping during this crucial point in their lives is especially rewarding. Keramidas provides students with coping skills, insight, and empowerment that will serve them in college and well beyond.
"Given the Covid-19 pandemic, this will be such a unique school year.  I look forward to helping students tap into all that UW-Madison has to offer while navigating unique and challenging circumstances."
In her free time, Keramidas enjoys creative hobbies like cooking, crafting, and decorating, and can often be found Netflix-and-Snuggling with three cats.