Bill Kinsey
MD, MPT
Primary Care Provider
Education

BS, UW-Madison

Education

MD, University of Vermont

Residency

Residency, UW-Madison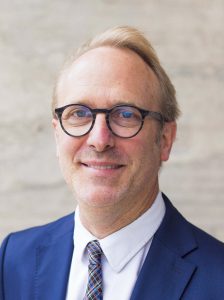 Dr. Kinsey has a passion for medicine at both an individual and a community level. A Badger by birth and academic degree, Kinsey says working with a college-age population is one of the highlights of his job.
"I've had the opportunity to work across the lifespan of my patients, and I'm really interested in prevention as well as care," Dr. Kinsey says. "That's why I love working with college students, I love the educational role of the healthcare provider in helping young adults to live better."
In his free time, Dr. Kinsey stays active by biking and doing other fitness-y things. His newest passion is learning how to play the ukulele.
At the end of the day, Dr. Kinsey says the most rewarding part of his job is the people he gets to work with every day.
"I enjoy the personal aspect of medicine," Dr. Kinsey says. "Getting to know an individual while helping them feel better and live better is very rewarding."