Jennifer Kobesko
Credentials: RN, BSN, COHN
Position title: Community Health and Epidemiology Nurse Clinician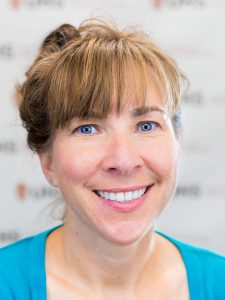 BS, University of Wisconsin La-Crosse
BSN, University of Wisconsin-Milwaukee
Jennifer Kobesko has been working at UHS for four years. Kobesko specializes in occupational medicine as a community health and epidemiology nurse clinician. She helps a diverse population of students at the UW campus.
There's always something new to learn, and Kobesko is always ready to tackle the next challenge.
"It's fun to be a part of campus and work with students, and to be a part of research," Kobesko said.