Louise Latterell
Credentials: MD
Position title: Assistant Clinical Professor / Staff Physician in Primary Care
Pronouns: she/her
Address:
she/her
Education

BA, Carleton College

Education

MD, University of Minnesota RPAP Program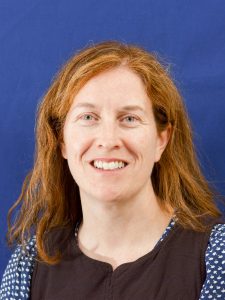 Louise Latterell joined UHS in 2006 as a primary care provider with an interest in primary care that is affirming, trauma informed, and welcoming of students' intersection identities. Latterell is one of the providers for TGNC care/HRT prescribing/surgical referrals, and also focuses on acne, TB, and general primary care. 
 Latterell chose to work in college health because of her background. Her mother worked her way through college and was the first in her family to get a degree, and her father taught in a small college town, so colleges have always felt like home for Latterell. 
At UHS, Latterell makes a point to work with patients to come up with a working diagnosis that makes sense and a treatment plan that hopefully increases patient comfort. One of Latterell 's goal is to open doors for students, like others did for her.  
Hobbies outside or work include cooking, drawing, painting, knitting or dreaming of knitting, ice cream making, and hanging out on porches with her kids and partner.  
Latterell wants students to know that it's okay to ask for help, especially as academics may take a toll on their mental health.