Louis Lindley
Position title: Counseling Psychology PhD Practicum
Address:
he/him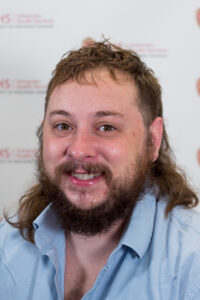 Louis (Lou) Lindley joined UHS in 2022 and desires to help students develop resilience and strength as they navigate university. In particular, he seeks to be a co-collaborator with students as they find ways to develop meaningful relationships with others and find adaptive ways of coping.  
As a white Queer trans man, Lindley has dedicated his academic career to developing research for, by, and with trans and nonbinary communities. His research directly informs his therapeutic practices and helps to guide the interventions he uses with trans and nonbinary clients.  
Outside of UHS, Lindley enjoys riding his motorcycle, taking his dogs and partner hiking, as well as a good Netflix binge.