Claudia Marte
Credentials: MA, LPC
Position title: Mental Health Provider, Students of Color Focus, Bilingual (English/Spanish)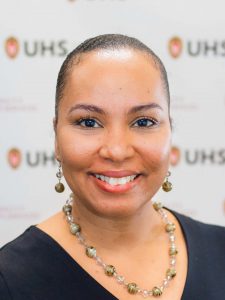 Claudia holds a Masters in Counseling and is a veteran of the Navy.  She worked at Madison College for 13 years in a variety of student service roles. In addition, she was also employed at Journey MHC as a Crisis Worker doing assessments and evaluations.
She completed her practicum at North Star Counseling providing group and individual therapy for adolescents in a day treatment program.
"College is such an exciting time where students learn so much about themselves and I understand how that can also feel terribly overwhelming. My goal is to provide a safe and non-judgmental space with a client-centered and solution focused approach."
Claudia is delighted to join our staff and to work with students here at UW Madison.  She has a particular passion for supporting students of color and provides services in both English and Spanish.