Carly Maves
BS
Medical Assistant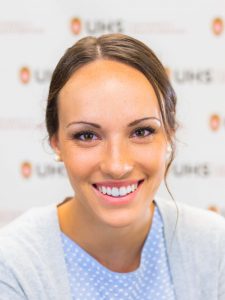 BS, University of Wisconsin-Madison
Through volunteering and working in various healthcare settings throughout the past few years, Carly Maves has discovered her passion for primary care, which is an area of medicine she hopes to continue to pursue as a healthcare provider in the future.
Maves worked as a student medical assistant at UHS during her undergraduate career at UW-Madison, which fueled her desire to continue working full-time as an MA in the UHS primary care clinic. She'll be working at UHS during her gap year between UW-Madison and PA school, which she'll attend in fall 2020.
As a recent graduate from UW, Maves feels she can truly relate to the transitions and challenges that many students encounter throughout college.
Maves loves working at UHS, but in her free time she likes to get outdoors and enjoys playing tennis, hiking, biking, and skiing.