Sanjli Mehta
Credentials: MA
Position title: Doctoral Psychology Intern
Address:
she/her
Education

BA, University of Wisconsin-Madison

Education

MA, The Chicago School of Professional Psychology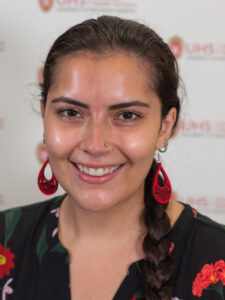 Sanjli Mehta joined UHS' Mental Health Services in 2022, and is currently earning her Psy.D from the Chicago School of Professional Psychology.  
Prior to joining MHS, Mehta worked in several settings, including a psychological and neuropsychological assessment practice, a chronic pain management clinic, and a behavioral health hospital in the inpatient, outpatient, and partial hospitalization departments.  
Mehta has worked with individuals across the lifespan, including college students, and has volunteered through several organizations geared towards supporting students in completing their degrees.  
 Mehta has experience working with individuals navigating life transitions concerns, identity exploration, and chronic pain. She utilizes a variety of approaches, including mindfulness and values-based practices, mind-body integrations, strengths-based perspectives, behavioral modifications, and working to adjust thought patterns.  
In her free time, Mehta enjoys taking care of her plants, spending time with family and friends, and expressing herself creatively through crafts.