Mental Health Services Providers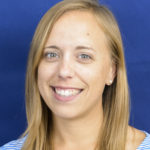 Andrea Lawson, LCSW
Interim Co-Director of Mental Health Services
BA, Gordon College
MSW, Colorado State University
Post MSW Fellowship, University of Michigan
Lawson joined UHS in 2014 and was appointed interim co-director of Mental Health Services in 2016. She approaches her work from a strengths-based, feminist perspective and seeks to honor the ways in which multiple social identities have formed and shaped students' experiences of the world as well as the UW-Madison campus.
"I enjoy partnering with students to take steps toward living more fully into their potential and their true selves."
Lawson understands that the developmental stage of college students often includes questioning, challenging, and becoming. "Holding space with students to explore areas of tension or struggle, work through unhelpful beliefs, and discover insights to function more effectively energizes me."
Her professional interests include eating disorders, group therapy, identity development, spirituality and meaning-making, multicultural issues, depression, anxiety and stress management, interpersonal relationships, family of origin concerns, and grief and loss.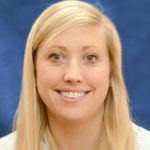 Brooke Barreau
Psychiatry Nurse Clinician
BSN, University of Wisconsin–Eau Claire
Barreau says college is one of the best times in a student's life, but also one of the most stressful. "Working with this population and helping them grow and develop into young, healthy professionals is very rewarding." Barreau says it's important for students to learn early about positive lifestyle choices and ways to deal with their stressors, anxieties, and depression, so they develop essential, healthy coping skills.
"I find their intelligence and motivation to stay well very inspiring."
Barreau's professional interests include tress management, coping skills, healthy lifestyle choices/wellness, and group therapy.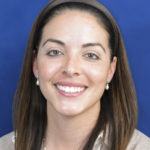 Rachel Bitman-Heinrichs, MA
Psychology Intern
Simone Collins, PhD
Associate Director of Campus-Based Services in Mental Health
BA, University of Central Arkansas MA, University of Central Arkansas PhD, University of Central Arkansas For Simone Collins, mental health is about living an authentic lifestyle. That's what she's told students since coming to UHS in 2015. "I'm all about living authentically and being true to yourself, even my office is meant to reflect that," Collins says. That's what excited Collins about working with this age group while she completed her degrees at the University of Central Arkansas and her residence at the State University of New York at Oneonta. Collins helps students with romantic and nonromantic interpersonal relationships, navigating the complex maze that gender identity can be, and anxiety. She is also knowledgeable about mental health topics that can accompany multicultural issues. "I love this age," Collins said of the students she sees. "It's this developmental stage where you're figuring out so much about yourself and the world." Collins also oversees the UHS Let's Talk and Health Ambassador programs and works on campus and community outreach for Mental Health Services.
Carla Davey, PhD
Crisis Stabilization Specialist
BA, University of Colorado at Boulder MD, University of Delaware PhD, University of Utah Carla Davey joined UHS in June of 2014. She provides counseling services, facilitates group therapy sessions, and works with students in crisis. Davey values providing a safe space of comfort and support for students. "There is something very meaningful about sitting with someone in distress and assisting them in identifying options to improve their situation," says Davey. Outside of work, Davey enjoys traveling, reading, eating dessert.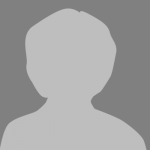 Benjamin de Boer, MA, PsyD
Associate Psychologist
BA, American University
MA, Forensic Psychology, John Jay College of Criminal Justice
MA, Clinical Psychology, Illinois School of Professional Psychology
PsyD, Clinical Psychology, Illinois School of Professional Psychology
Pre-doctoral Internship, University of Wisconsin-Madison
Postdoctoral Residency, University of Wisconsin-Madison
Benjamin de Boer first joined UHS in August of 2014 as a pre-doctoral intern, and became an associate psychologist in 2016. In all aspects of his work, he takes a collaborative approach. "I consider my clients to be experts on their experience," says de Boer. "My role is to help facilitate their own self-discovery and insights, and to assist them in accessing their capacity for change and growth."
de Boer practices individual counseling, facilitates Let's Talk sessions, and provides drop-in counseling consultation at the College of Engineering. Group therapy is one of de Boer's professional passions, which developed through years of experiential training, group leadership, and seminar participation. "Being a member of a group provides people a sense of belonging and connection that can be both affirming and transformative," says de Boer. He facilitates the social anxiety group, the men's group, and one of the interpersonal process groups.
College is full of new experiences, relationships, and challenges, and de Boer notes that it is common to seek support in navigating through these life transitions. "My mission is aligned with that of the University's," says de Boer, "to help students succeed in all aspects of their lives."
In his free time, de Boer enjoys playing tennis, biking, and participating in other outdoor activities.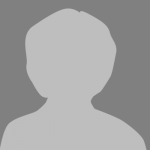 Hannah Delong, APNP
Psychiatry Advanced Practiced Nurse Practitioner
BA in Psychology, Middlebury College
MSN, Yale University School of Nursing
ANCC Board Certification Adult Psychiatric Mental Health Nurse Practitioner
Advanced Practice Nurse Prescriber
Delong enjoys working in college mental health because provides incredible opportunity for implementation of early detection, prevention, and intervention, which can significantly impact treatment outcomes and reduce burden associated with mental health and substance abuse disorders. "Students are open-minded, curious, resilient, and motivated to engage in treatment to improve their likelihood of achieving wellness and recovery."
Her professional interests include mental health screening and prevention, integrated care, psychopharmacology, anxiety disorders, depression and mood disorders, ADHD, sleep disorders, substance abuse disorders, and working with student athletes.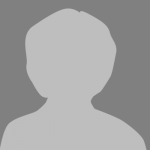 Travis Fox, PsyD
Psychologist
BA, Augustana University (2003) PsyD, Pacific University (2009) Postdoctoral Fellowship, University of Michigan (2010)
Travis Fox came to UHS in 2016 and began working with the unique health challenges that professional students face.
"I discovered my passion for mental health in college, and now I love working with students and getting out of the office once in a while," Fox said.
At UHS, Fox helps students in individual and group settings. He also helps students with stress management and multicultural issues.
In his free time, Fox likes getting outdoors with his three dogs.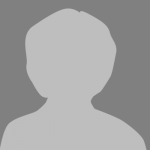 Dick Goldberg, MSSW
BS, University of Pennsylvania
MBA, University of Wisconsin-Madison
MSSW, University of Wisconsin-Madison
Dick Goldberg is a connoisseur of sociality. He began his career in business entrepreneurship, and after learning that two-thirds of individuals living alone in apartments did not know any of their neighbors, he designed apartments aimed to facilitate social interaction among residents. When he returned to school, this became the subject of his MSSW thesis. He has been working in the field of mental health ever since.
Goldberg joined the UHS team in 1985, and considers his therapeutic style an eclectic one. "No one technique fits everybody," says Goldberg. With a direct and comfortable disposition, Goldberg strives to create a space where students feel both accepted and motivated to grow. In addition to individual counseling, Goldberg leads group therapy sessions focused on social skills and dating. "The goal of the group is to learn to be more comfortable relating to and engaging with other people."
Alongside a staff of engaged and likeminded coworkers, Goldberg enjoys working with the student population. Goldberg notes how universal mental health is, and that challenges are a common part of life and impact people of all ages. "Therapy is the talking cure," says Goldberg. "And college students are pretty good at talking."
In his spare time, Goldberg enjoys playing jazz guitar and jokingly describes himself as an "okay golf player."
Jocelyn Kaiser, MA
Psychology Intern
BA, New York University
MA, The Chicago School of Professional Psychology
Kaiser understands that for many students, college is a time of tremendous growth and change. "As a therapist, I find it inspiring and rewarding to work with students as they navigate challenges and transitions." College health was a good fit for Kaiser, who feels personally and professionally motivated in learning environments. "College health provides countless opportunities to engage creatively with students, faculty and a wide variety of health care providers and promote positive social change."
Kaiser's professional interests include individual and group therapy; multicultural, relational and phase of life issues; gender and sexuality; identity development; healing from traumatic experiences; mindfulness meditation and yoga.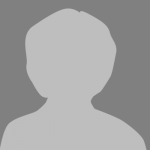 Bjorn Hanson, PhD
Associate Psychologist and Assessment Specialist
BA, Luther College
MS, Illinois Institute of Technology
PhD, Illinois Institute of Technology
Postdoctoral fellowship, Clement J. Zablocki VA Medical Center
Bjorn Hanson joined UHS as an assessment specialist in 2014 from the Clement J. Zablocki VA Medical Center in Milwaukee where he worked with veterans of all ages. Working in a college health environment, Hanson is energized by young adults "who are motivated to make positive changes."
In his role as an assessment specialist, Hanson supports students and their UHS providers by evaluating their needs and answering questions that can guide treatment or provide insight. Assessments are usually completed in one to three one-hour sessions, and can include self-report surveys, personality testing, and clinical interviews. "We want to understand what the person experiences and determine the best way to help," says Hanson.
When the assessment is complete, Hanson schedules a feedback session with the student to go over the results and discuss treatment options moving forward. "The goal of the assessment is to get students the best care we can offer, or provide them with information to help them to make the best decision for their well-being."
In addition to the concerns that may bring a student to C&CS Hanson says, students often have questions about what counseling will be like.
"I encourage students to come in and have a conversation with us to find out what we're about, or to check out our on-campus outreach programs like Let's Talk. "We're accessible, we're here to be supportive, and we want to meet you."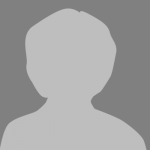 Peggy Hines, MSE, LPC
Senior Counselor
BA, Psychology, Mills College
MS Ed., Counseling Psychology UW-Platteville
Hines understands the daily challenges a college student may face. "I believe it is particularly important and I find it personally rewarding to provide support to college students, especially when they feel overwhelmed or face challenges." Hines also enjoys helping students improve their knowledge and acceptance of themselves and to assist them in developing and improving their relationships.
"The students at UW-Madison are an amazing group of people and I am grateful for the opportunity to help them make positive changes in their lives as they progress toward their personal, academic, and career goals."
Hines has a professional interest in anxiety management, wellness, mindfulness, self-compassion/acceptance, relationships, grief, family issues, first generation college students, women's issues, and social justice.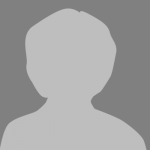 Jeff Hird, PhD
Senior Psychologist
BS in psychology, University of Arizona
MS in exercise science (sport psychology), Arizona State University
PhD in counseling psychology, Arizona State University
Postdoctoral Fellowship, University of Utah Counseling Center
"I'm energized when I work with college students," says Hird. He enjoys working with this population and helping them through developmental and emotional challenges and see them succeed in school. Hird's professional interests include multicultural counseling; training and supervision; and career/professional development issues.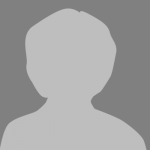 Jo Hoese, PhD, LCSW
Senior Psychologist
MS, University of Wisconsin-Madison
PhD, University of Wisconsin-Madison
"With each interface with UW students or my professional colleagues, I am left energized by a multitude of new questions, several potential answers, and the awareness that I am never alone on the journey," says Hoese of her experience working with college students and why she enjoys this population. Her professional interests include relationship dynamics and group/couple/partner interventions; international/cultural awareness; identity and career development; strategies for anxiety, depression, and grief; first-year, transfer student, and post-deployment adjustment; and developing professional identity (through supervision and training).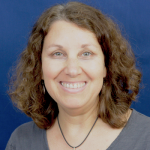 Tamar Kelson, PhD
Senior Psychologist
BA, University of Michigan
MA, University of Cincinnati
PhD, University of Cincinnati
College students' resiliency is one of the reasons Tamar Kelson enjoys working with students at UW-Madison. " They're bright and insightful. It's wonderful to see the impact I can make in students' lives."
Her professional interests include brief dynamic therapy approaches; relationship and couples counseling; eating disorders; reproductive health; LGBTQ concerns; and mindfulness meditation.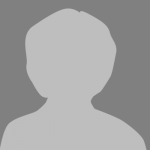 Sarah Kohlstedt, PhD
Psychologist
"It is an amazingly enriching experience to work with the students at UW-Madison," says Kohlstedt. "I am particularly interested in their journeys of identity exploration and relationship development." Kohlstedt sees that students become more curious and engage more fully with the expanding world around them, they face some of the most exciting, as well as most challenging, times. "I enjoy working with students to address both acute and long-term struggles, with the aim of cultivating deeper awareness of themselves, more empathy and compassion for others, and greater comfort and ease in their lives."
Kohlstedt's professional interests include relational and contemporary approaches to psychodynamic therapy; group therapy; sport psychology; mindfulness-based approaches to health and wellness; identity development; eating disorders; alcohol and other drug abuse; grief and loss; and supervision and training.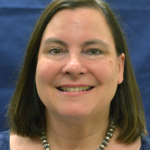 Andrea Levy, MD
Psychiatrist
BS, University of Georgia
MD, Medical College of Georgia
Psychiatry Residency, Dartmouth Hitchcock Medical Center
College Psychiatry Fellowship, Yale University Health Services
Andrea Levy, MD, has been with UHS since completing her College Psychiatry Fellowship in 1996, and was one of the first psychiatrists to hold her position.
Levy's extensive experience with students in competitive academic environments helps her to understand the challenges that UW-Madison students face when working toward academic and personal goals. She helps students to address a wide spectrum of mental health concerns, including anxiety, depression, eating disorders, and obsessive compulsive disorder.
Levy's favorite aspect of her job is working with the resilient student population. "College students are bright, insightful, and invested." She notes that early intervention can potentially prevent lifelong struggles, and speaks highly of the success herself and other practitioners have working with the resilient student population. "I can't imagine any other setting being more gratifying," says Levy.
In her free time, Levy enjoys engaging with her creative side with crafting, stamping, and card-making. She is also an avid book club member, and has completed a half-marathon.
Amy Margulies, MS, LPC, SAC
Senior Counselor
BA, Classics, University of Massachusetts-Amherst
MA, Chinese, University of Wisconsin-Madison
MS, Counseling, University of Wisconsin-Whitewater
Amy Margulies began her work at UHS in 2008 following a career as a Chinese language teacher. She was drawn to counseling when she noticed that mental health greatly contributed to the success of her students. "I care a lot about language learning, but I care even more about what's going on in people's lives," says Margulies. This genuine empathy lead her to return to school and begin a career as a counselor.
Margulies holds a number of important roles at UHS. She specializes in supporting students facing substance abuse issues, but also serves as a general mental health counselor, helping students work through a range of challenges. Margulies emphasizes a collaborative counseling approach. "We try to figure out together what we want to change," says Margulies.
Margulies enjoys working with the college population. "[College students] are in an environment where there is potential for things to go really well. To be in the mix of all that is really quite inspiring." In addition, UHS's increasing focus on social justice is meaningful to Margulies and the work she does at an individual level. "It is important to examine why what happens in society makes a difference."
When she's not seeing clients, Margulies enjoys listening to music, camping, and spending time with friends and family.
Ellen Marks, MS
Postdoctoral Resident
BS, University of Maryland, College Park
MS, University of Maryland, College Park
As students navigate their personal and professional transitions and challenges, Marks aims to provide support in helping students increase their self-awareness and insight, recognize their strengths, and learn new ways of coping. "College is an exciting--and often stressful--time.I value being a part of the campus community and working across departments to help meet the needs of students."
Marks's professional interests include psychodynamic and interpersonal theories, existential concerns, multicultural issues, relationships, identity development, social justice, women's issues, trauma and resilience, mindfulness, wellness, and the mind-body connection.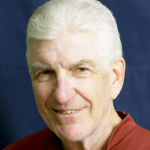 Bob McGrath, PsyD, ABPP
Distinguished Psychologist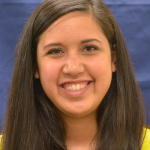 Jennifer Moulton, PhD
Associate Psychologist
BS, New York University
M Ed, Teachers College at Columbia University
PhD, Loyola University Chicago
Jennifer Moulton began her work with UHS as a Staff Psychologist in 2015, and has been with the UHS team since 2013 when she started her clinical internship and post-doctoral fellowship. While Moulton has always had a vested interest in supporting others in need, she has a particular interest in the field of college health. "[College] is a very rich environment and important time in life, and there is so much opportunity for change and growth," says Moulton.
As a staff psychologist, Moulton meets with clients in individual and group counseling settings and helps address the personal obstacles they wish to overcome. Moulton also serves as a UHS liaison for the Multicultural Student Center, assisting with their drop-in counseling hours, outreach events, and wellness initiatives. "I have interests in social and cultural identity development, and college students are at a prime stage in their lives for exploring their intersecting cultural identities and how these influence their experiences," says Moulton. It has been rewarding for Moulton to work with fellow C&CS staff on creating opportunities for diverse and underserved student populations to connect outside of a typical counseling setting. Whether she's in a campus or clinic setting, Moulton marries her passions of supporting others and fostering inclusive spaces for identity exploration and development.
Moulton enjoys cooking, trying new restaurants, listening to live music, and spending time outdoors when the Wisconsin weather permits.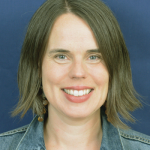 Kathryn O'Connell, MA, LPC
Eating Disorder Services Coordinator
BS, University of Wisconsin–Madison
MA, University of St. Thomas

Kathryn O'Connell says a young adult's higher education years are filled with opportunity to evolve in many valuable ways. "It is an honor to partner with students during such a dynamic time of life. My goals here are to guide students toward increased self-acceptance, teach important coping skills, and encourage hope."
Her professional interests include helping students with eating disorders, perfectionism, mindfulness, and self-compassion.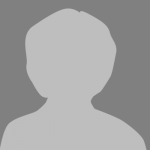 Jeff Peterson, LCSW
Crisis Stabilization Specialist and Care Manager
BS, University of Vermont
MSW, Colorado State University
Jeff Peterson began working at UHS in August 2013, and serves as a crisis stabilization specialist and care manager. In addition, he facilitates the Managing Challenges Support Group, which emphasizes a mindfulness-based approach in conjunction with behavioral therapy techniques.
Peterson was drawn to the field of mental health because of its potential to bring people together. "Something that unites people is that we all go through challenges," says Peterson. "It can feel isolating, but finding out that you're not alone can be unifying and empowering."
Working with the student population is another aspect of his job that Peterson finds rewarding. "I enjoy working with students at such a pivotal time in their development," says Peterson, speaking to college students' newfound independence, identity awareness, and goal setting. "Being able to provide a place of support is a privilege."
In his spare time, Peterson enjoys spending time with his family, running, and participating in other outdoor activities.
Arjune Rama, MD
Psychiatrist
BS, Tufts University
MD, American University of the Caribbean
Psychiatry Residency, Yale University
Arjune Rama, MD, developed an interest in college health when he began working with young adults at the end of his psychiatry residency. Drawn to college students' enthusiasm and excitement for the future, Rama joined UHS team in 2015 to continue to support this population. Rama works with students to manage medication to address a variety of mental health concerns. "I'm really a generalist," says Rama. "I see pretty much the whole range of folks that come through."
Rama's role is part of a well-rounded and individualized approach to wellness. "What I really like about UHS is that we offer the whole spectrum of care and tailor it for students," says Rama. "We have many different treatment options, and there's no one specific plan."
Rama acknowledges that coming into see a psychiatrist or mental health professional may be intimidating at first, and notes that the courage students demonstrate is impressive and inspiring. "We're here to help," says Rama. "I hope we can encourage students to [seek help] more and more."
In his spare time, Rama enjoys reading literature of all sorts as a holistic means of augmenting his medical practice. "If you're interested in the way people function, stories from all walks of life become really fascinating," says Rama.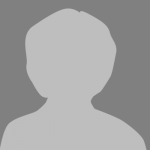 Claudia Reardon
Psychiatrist
BS, University of Wisconsin-Madison
MD, University of Wisconsin-Madison

"College can be a very exciting time, but it can also be an extremely stressful, pressure-filled, anxiety-provoking time," says Reardon who feels privileged to work with students at this time in their lives, when treatment of their mental illnesses can really turn their lives around and put them on the path to lifelong health and happiness. And, working at her alma mater has special meaning for Reardon. "As a UW-Madison alumnae, I love being able to work here and to give back to the Badger community."
Reardon's professional interests include anxiety disorders, depressive disorders, sports psychiatry and use of exercise to treat mental illness, quality improvement, and teaching and mentoring.
Felix Savino, PhD
Staff Psychologist and Training Team Manager
BA, West Chester State College Pennsylvania
MS, SUNY College at Buffalo
PhD, University of Wisconsin-Madison
Felix Savino, PhD, began working as a UHS staff psychologist in 1996 as part of a lifelong career in student services. He notes that the intellectually stimulating student population has been a consistent source of enjoyment in his constantly evolving career.
Savino speaks highly of his colleagues at UHS, noting that they are one of his favorite parts about coming into work each day. "The people make the place," says Savino. "From the 5th floor to the 8th floor, there are committed, high-energy professionals that really care about the students."
Savino collaborates with the students he sees to address a variety of general mental health concerns, including substance abuse and anger management. In addition to seeing students in individual, couple, and group counseling settings, Savino has an administrative role as a mental health team manager and coordinates UHS training programs. He also facilitates a support group for graduate students and administers access consultations to help students find a provider that best suits their needs. Savino identifies as a solution and strengths-focused therapist. "I believe that most people I see have the capacity to overcome whatever obstacle brought them to the door," says Savino.
In his spare time, Savino enjoys walking his dog, watching soccer, and making homemade wine.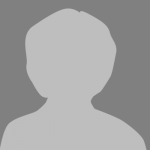 Lia Warbasse
Associate Psychologist
Mental Health Services Staff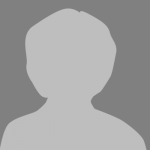 Beth Galantha
Senior Medical Program Assistant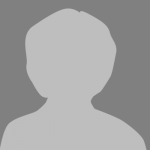 Jamie Gratrix
Program Assistant Supervisor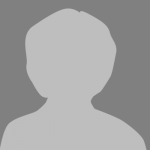 Susan Vondra
Senior Medical Program Assistant