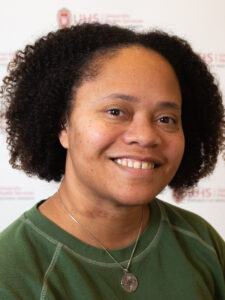 Josie joined UHS as a Crisis Specialist in 2019. Since 2020, Josie has worked with UHS leadership to build a relationship with the University Police Department, enhance campus collaborations, and connect with services in the Madison community to  address the needs of students managing mental health crises.
Josie has led the UHS/UWPD Co-responder Program since its inception in fall 2021.
Prior to joining UHS, Josie worked at Journey Mental Health in Madison.