Ruby Parkash
MA
Doctoral Intern
Education

MA, The Chicago School of Professional Psychology

Education

BS, Northeastern Illinois University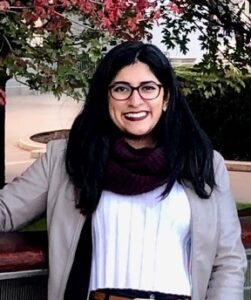 Ruby Parkash is a doctoral intern and worked in private practice before choosing to focus her training on college counseling settings. In her time at university counseling centers, Ruby has worked with students who are dealing with emotional, interpersonal, and relationship difficulties, as well as those who are struggling with academic distress, grief, and cultural stressors.
Parkash's approach to therapy is predominantly psychodynamic and relational in nature, but also uses a cultural lens to further her understanding of students and their personal experiences.
During her training, Parkash was particularly moved by her work with college students.
"I was inspired by their resiliency, constant willingness to seek support when needed, and dedication towards their own personal growth."
While at UW-Madison, Parkash looks forward to supporting students while they navigate through a very different and unpredictable school year.
Currently, Parkash has a Masters in Clinical Psychology from The Chicago School of Professional Psychology, where she will also be completing her doctorate. In her free time, Parkash enjoys woodburning, painting, and bonding with family and friends.