Jeff Peterson
Credentials: LCSW
Position title: Crisis Stabilization Specialist and Care Manager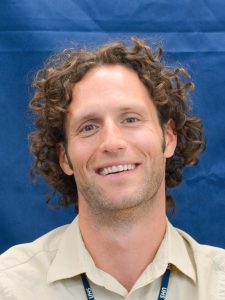 BS, University of Vermont
MSW, Colorado State University
Jeff Peterson began working at UHS in August 2013, and serves as a crisis stabilization specialist and care manager. In addition, he facilitates the Managing Challenges Support Group, which emphasizes a mindfulness-based approach in conjunction with behavioral therapy techniques.
Peterson was drawn to the field of mental health because of its potential to bring people together. "Something that unites people is that we all go through challenges," says Peterson. "It can feel isolating, but finding out that you're not alone can be unifying and empowering."
Working with the student population is another aspect of his job that Peterson finds rewarding. "I enjoy working with students at such a pivotal time in their development," says Peterson, speaking to college students' newfound independence, identity awareness, and goal setting. "Being able to provide a place of support is a privilege."
In his spare time, Peterson enjoys spending time with his family, running, and participating in other outdoor activities.