Collin Pitts
Credentials: MD
Position title: Associate Director of Campus Health
Education

BS, St Olaf College

Education

MD, University of Minnesota-Duluth

Education

Preventive Medicine Residency, UW-Madison School of Medicine & Public Health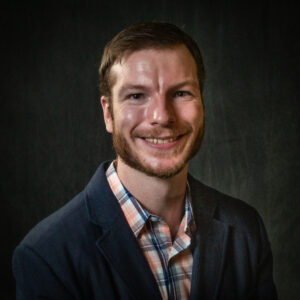 Dr. Pitts serves as the associate director of campus health, a role in which he wears many hats including seeing patients in the Sexual Health and Travel Clinics. In addition, he works within the clinical infrastructure to create efficiencies and reduce barriers in order to provide students with better care and access to UHS services.
"It's exciting to be part of the overwhelming positive and engaging culture at UW-Madison," says Dr. Pitts.
He notes that college is an exciting time for young adults and, for many, it provides a foundation of habits that will continue the rest of their lives.
"As a physician trained in preventive medicine, it is a great opportunity to prevent disease early and make a positive impact on students' lives."
During intern year, Dr. Pitts joined a Marine Corps unit in Camp Lejeune as the Medical Officer for Marine Aircraft Logistics Squadron-26 (MALS-26).  His time at MALS-26 exposed him to preventive medicine and public health. That initial exposure turned to immersion when he accepted orders to Second Battalion, Eighth Marine Regiment and was responsible for the health and wellness of 1,000 Marines across several countries in Southeast Asia while deployed with the Unit Deployment Program. Dr. Pitts finished his service obligation as the Regimental Surgeon of Eighth Marine Regiment, Second Marine Division.
Outside of UHS, Dr. Pitts stays busy with his two energetic young children. He was raised in Minnesota so on Sunday afternoons, he can be found cheering on the Vikings.