Donald Roth
Credentials: APNP
Position title: Psychiatry Advanced Practice Nurse Practitioner
Education

BSN, University of Wisconsin

Education

MSN, Alverno College

Education

PsyD, The Illinois School of Professional Psychology (Argosy University)

Education

Graduate Certificate, Health Psychology

Education

ANCC Psychiatric-Mental Health Nurse Practitioner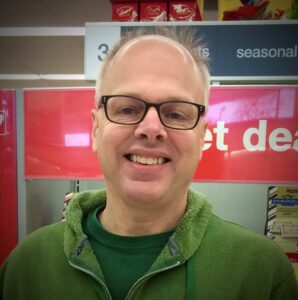 Donald Roth joined UHS in 2021.  He has experience and training in a variety of mental health treatment settings such as inpatient physical rehabilitation, outpatient psychotherapy (and medication management), and inpatient psychiatry.   His philosophy of treatment resonates strongly with a solution-focused approach (building on what is working in a person's life or discovering what can work) among others.  
"I appreciate and I am inspired by the openness, curiosity, and creativity of the College population.  I enjoy working with students as they seek constructive ways to address the challenges that they encounter."
Don enjoys the outdoors, hiking, and cooking.