Rachel VanDaalen
Credentials: MC
Position title: Psychology Intern
Education

MC, Arizona State University

Education

BA, University of Chicago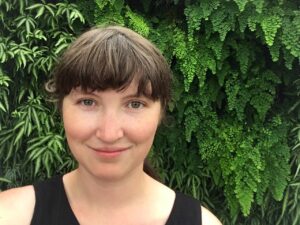 Rachel Van Daalen enjoys working with a wide range of individuals, particularly those who are navigating concerns related to their identities, past or ongoing traumatic events, and feelings of anxiety and stress. Van Daalen is also particularly interested in working with students who fall under the neurodiversity umbrella, such as those on the autism spectrum.
"I hold the therapeutic relationship at the center of all my clinical practice. My approach to therapy draws on interpersonal, cognitive, dialectical-behavioral, and systems/multicultural perspectives. In the end, my goals are to empower clients and help them become their own therapists."
Van Daalen says college is a time when many people are challenged to figure out who they are, who they want to be, and how to navigate the world as an adult.
"It's exciting time to get to know someone and help them on their paths. I look forward to working with students from a wide range of backgrounds, learning more about the communities here in Madison, and promoting individual and community wellbeing and social justice in my many roles here."
In her free time, Van Daalen likes to explore the outdoors, play video games, work on art projects (embroidery and painting), and hang out with her cat, Pierogi.