Susan Vondra
Credentials: BS
Position title: Senior Medical Program Assistant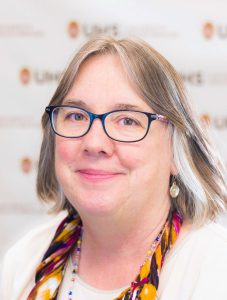 After growing up in Madison, Susan Vondra came to UHS in 2013, where she has been working in Mental Health. She is now the Mental Health Medical Program Associate Lead, and helps concerned parents, students, staff, faculty, and community members.
Vondra said UHS has a great sense of community, and is always welcoming to students.
"My favorite part of the job is communicating to students what a great resource we are for them," Vondra said.
Vondra loves the innovation and transition at UHS. She says something new is always happening, and her work keeps her engaged and current.