Susan Vondra
Credentials: BS
Position title: Senior Medical Program Assistant
Pronouns

she/her

Education

BS, University of Wisconsin-Platteville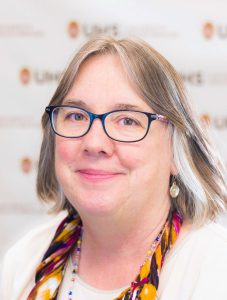 Susan Vondra joined UHS in 2013 and enjoys communicating UHS's resources to concerned parents, students, staff, faculty, and community members. She loves the innovation and transition at UHS, and says UHS has a great sense of community.
"Something new is always happening, and this work keeps me engaged and current."
Vondra enjoys spending time exploring the many parks in Madison in her free time.