Stephanie Ward
Credentials: MS
Pronouns

she/her

Education

BA, University of South Carolina

Education

MS, University of Wisconsin-Madison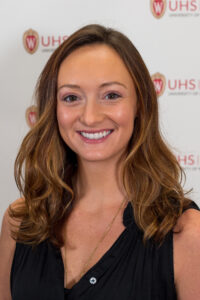 Stephanie Ward joined UHS in 2022 and enjoys helping undergraduate and graduate students with anxiety, depression, sexual concerns, trauma, substance use, and social or relationship challenges.
She takes pride in tailoring her work with clients to fit their individual needs in a transparent, nonjudgmental environment.
"When a student is struggling, asking for help can be incredibly difficult, awkward, and intimidating…I value their trust and work with them to reach their goals for therapy, rather than telling them what those goals should be."
Outside of UHS, you might run into Ward teaching and conducting research in the psychology department, or eating a burrito (or sushi, or pizza) down by the Capitol.