You can't spell "sustainable" without 'usta'.
See what happened there? I threw out letters, and it made no sense. If I had reused some of the other letters instead of wasting them, maybe that would have been poignant. This is a metaphor for how you should avoid unnecessary waste.
Reusable To Go Containers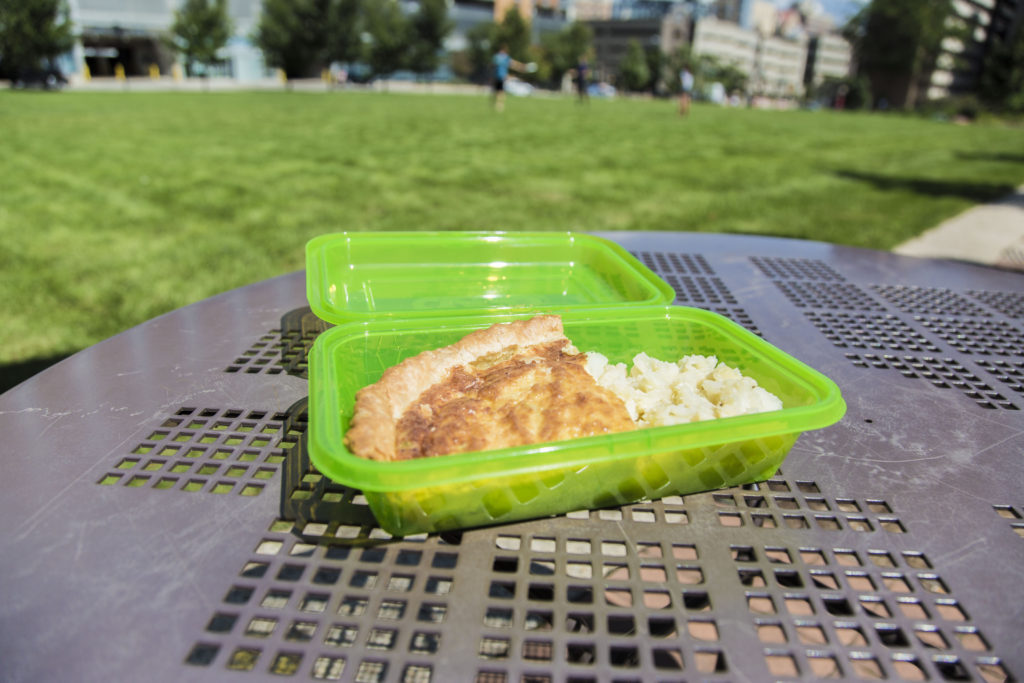 University Housing's Ticket to Takeout Program allows students to reduce waste by leaving no trash behind. If you live in a dorm, you can get one by turning in the token that was in your room. If you don't, you can spend 5$ on a token and have a reusable to-go container all year long!
Donate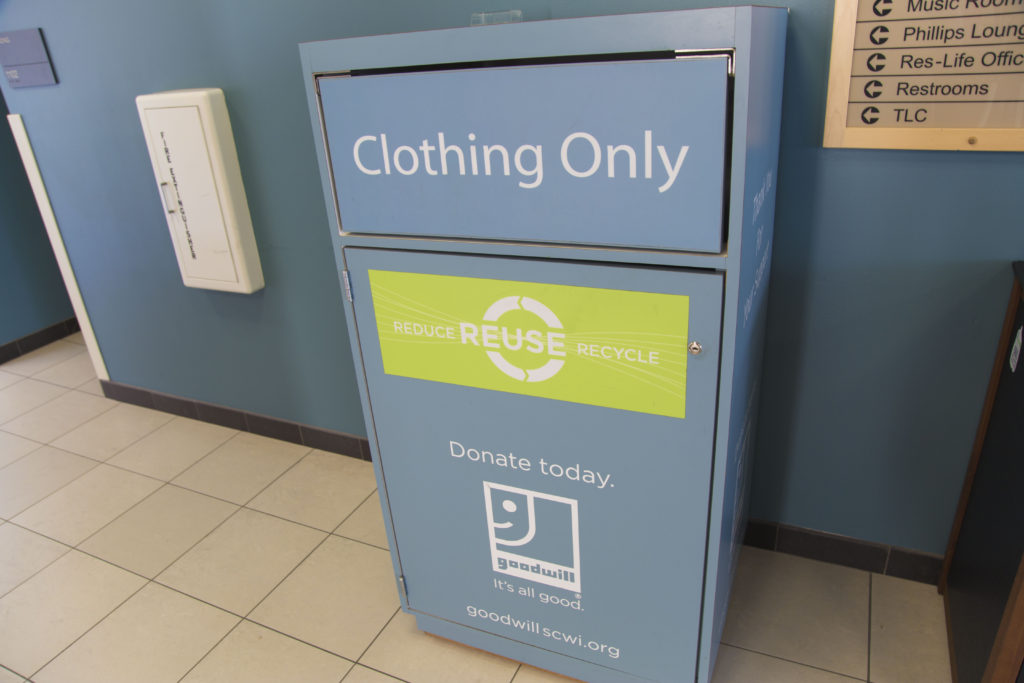 The vintage look is in, but that mostly means stuff from the 80s and 90s. Find a bin like this one and donate your clothes mid 2000's because they won't be cool for another decade or so. Give em away and promote sustainability.
Compost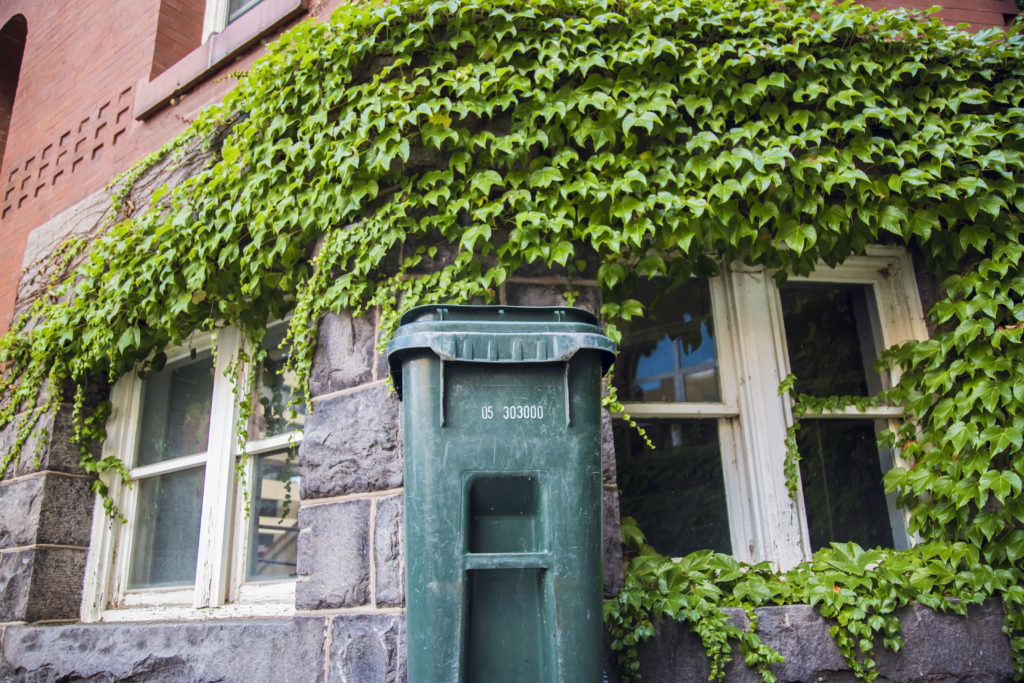 Unlike plastics and paper, food waste can be reused to support plant growth. View this composting map of UW-Madison to find a green compost bin and give your gross leftovers a purpose!
Recycle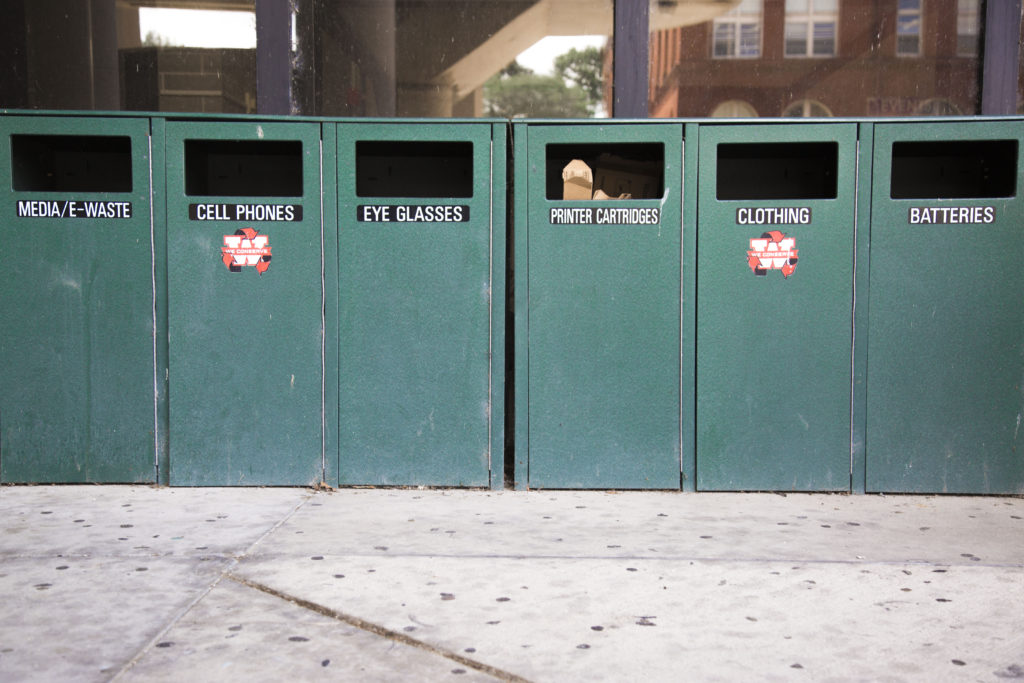 Recycling goes beyond paper and plastics. Other objects that should be recycled include most electronics, as well as batteries and bad birthday presents.
Refill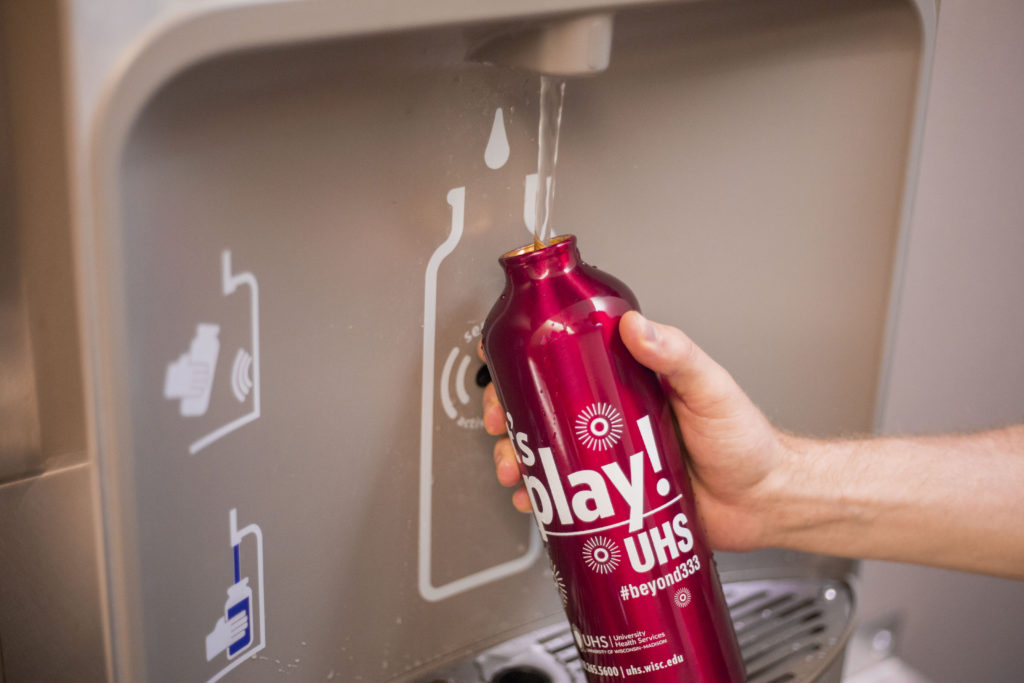 Campus is covered with water fountains and water bottle filling stations. Reusing a water bottle helps the environment by reducing plastic waste and helps your creative side by giving you something to put quirky stickers on.