UHS tabs Yan to lead budget team
UHS tabs Yan to lead budget team
Holly Yan's personal journey to University Health Services (UHS) has spanned both campus addresses and international borders.
Yan joined the UHS team as Budget and Finance Manager in July. She previously worked for 15 years in the accounting department at UW Housing, the last five as the Housing Accounting Manager. Although still adjusting to her new position, Yan says she can already sense the tight-knit community at UHS.
"UHS understands working as a team on the UW campus. That's nice that they value that."
A 1997 graduate of UW-Madison, Yan immigrated to the United States from Southern China during her sophomore year of high school with 19 family members. Thus began a long and arduous process of acclimatizing herself to a vastly different world than the one she had left behind.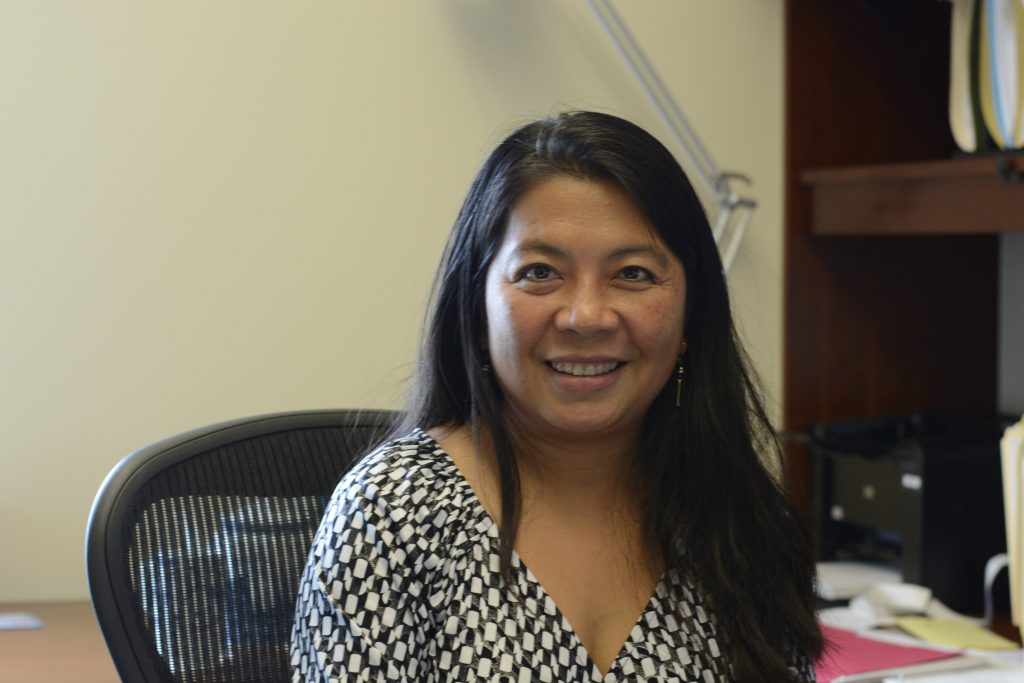 The family needed to be sponsored by a relative in the U.S. and housing and schooling had to be arranged. The language barrier proved to be formidable. Because no one in her family spoke English, they enrolled in ESL classes. There, they were assisted by a teacher who spoke Chinese.
"This was not a fun time," Yan said. "It was really, really tough."
Undeterred, Yan enrolled at Madison West High School. Some of her relatives dropped out due to the degree of difficulty. She came to campus in 1993 as a freshman and recalls her time at UW as laborious.
She moved into Chadbourne Hall in 1994 and paid her own room and board. At the time, she wasn't aware of the myriad of international student organizations on campus. Calling College Library her "second home," she worked towards degrees in math and economics while simultaneously juggling jobs at a Chinese restaurant on State Street and the Wisconsin Historical Society. Shortly afterwards, Yan obtained a degree in accounting. 
More than two decades later, Yan is still able to serve the university she attended. In September, her daughter started her own college experience as a freshman at UW-Madison. Now, Yan's free time is mostly spent accompanying her younger children to the local library and tending to her garden.
She is excited to join UHS and to learn new methods of accounting, including medical coding. She also strives to bring a positive attitude into the office every day.
"If you're happy, people will know it's a happy place."
Written by Ben Vincent, UHS Web and Publications Editor