The students' guide to trusting online health info
Technology can be used to manage almost any aspect of our lives, and health and fitness is no exception. But with an abundance of information at your fingertips, how can you know what to trust to include in your fitness plan? Here's what three UHS experts had to say.
Fitness Plans and Yoga
Going to a gym for the first time can be intimidating, especially if you're not sure where to start. While there's a deluge of supposedly magic workouts available online, some of them might be riskier than they seem.
Sworkit is an app for iPhone and Android that, like many others, shows users a workout to try, but UHS exercise physiologist Jan Schaefer said following its recommendations could lead to joint pain and other injuries in the long term if the exercises are not performed correctly.
If students are looking to lose weight, Schaefer said, intense strength training is not the right place to start. Instead, Schaefer starts her clients out with light cardio. She designs plans for clients who aren't already very active by first asking them to find a time to walk just ten minutes a day to create a fitness habit.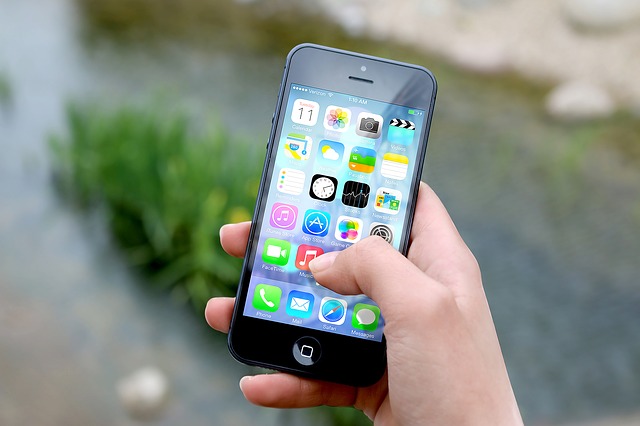 "People think that in order to work out they need to sweat," Schaefer said. "There's no correlation. Sweating is a cooling function, not a measurement of exercise intensity."
Over time, Schaefer encourages students to find time for a brisk walk for longer amounts of time. That, combined with a healthy diet, is a great beginning to a fit lifestyle, rather than squeezing in a five-minute strength exercise a few times each week.
Fitness enthusiasts should be similarly careful about well-advertised yoga apps, videos, and websites. Schaefer said no online resource can replace a knowledgeable and caring instructor.
Students can make appointments online with a wellness expert. Some students may qualify for UHS's new plus-size yoga class as well. Call UHS for more information about wellness opportunities.
Counting Calories
Apps are a new player in the health industry, and an especially popular example of this is the popularity of apps to track calorie intake throughout the day. For the most part, the data they provide are accurate, according to UHS nutritionist Marcy Braun. Students run into problems, however, when those technologies ask them to set weight loss goals.
Applications like MyFitnessPal allow users to set unreasonable and unhealthy goals for themselves that their bodies have trouble coping with.
"They end up with too low of a calorie limit," Braun said. "The body doesn't tolerate starvation."
Braun said she also sees students more obsessed with the app's features than with feeling well-nourished and healthy throughout the day. That kind of dependence on an external system for their well-being can harm students' overall health and academic performance.
"Very few people need that level of detail to achieve their goal," Braun said. "They can lose focus on what's going on internally."
Mindfulness and Sleep
No fitness program is complete without making sure our brains are cared for as well, and there are just as many apps to help us with that as with any other fitness factor.
Not all of them are as useful as they claim to be, according to UHS stress management specialist Rob Sepich. That's because mindfulness is about unplugging from technology and giving our heads a chance to heal from the constant stimulation we have to worry about in addition to monitoring more than 50,000 thoughts every day.
"Our brains and bodies haven't adjusted yet [to having electronic devices]," Sepich said. "It's one more thing we have to be vigilant about."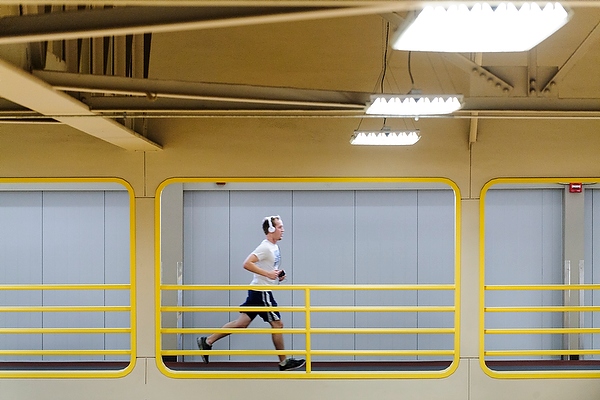 But for those who need a little bit of guidance to properly take a break, Sepich recommends apps like Calm, available for free on iPhone and Android platforms, that will walk the user through taking a step back for a few minutes at a time.
Getting a good night's sleep is another essential component of a healthy lifestyle and, ironically, the technology we need to recover from can help with that as well. The Sleep Cycle app can tell when you're in the deepest phase of sleep and wake you up just when you're coming out of it to avoid morning grogginess, just by leaving your phone on the corner of your bed while you're asleep.
At the end of the day, Sepich said, there's no replacement for traditional methods students can try anywhere, anytime, and without smartphones within reach.
Sepich encourages his clients to try different methods and figure out what works for them. UW students can make an appointment in MyUHS for a "nutrition/wellness" visit and selecting "stress or sleep" as their reason to see a provider. UHS also has relaxation and insomnia resources available online.
Although students today have more health information at their fingertips than ever before, it isn't necessarily the right information. Talk to a healthcare professional before adopting any drastic changes to your health plan.
To make an appointment to talk about any of these topics with a UHS health expert, log onto MyUHS.
Written by Andrew Hahn, UHS Web and Communications Assistant