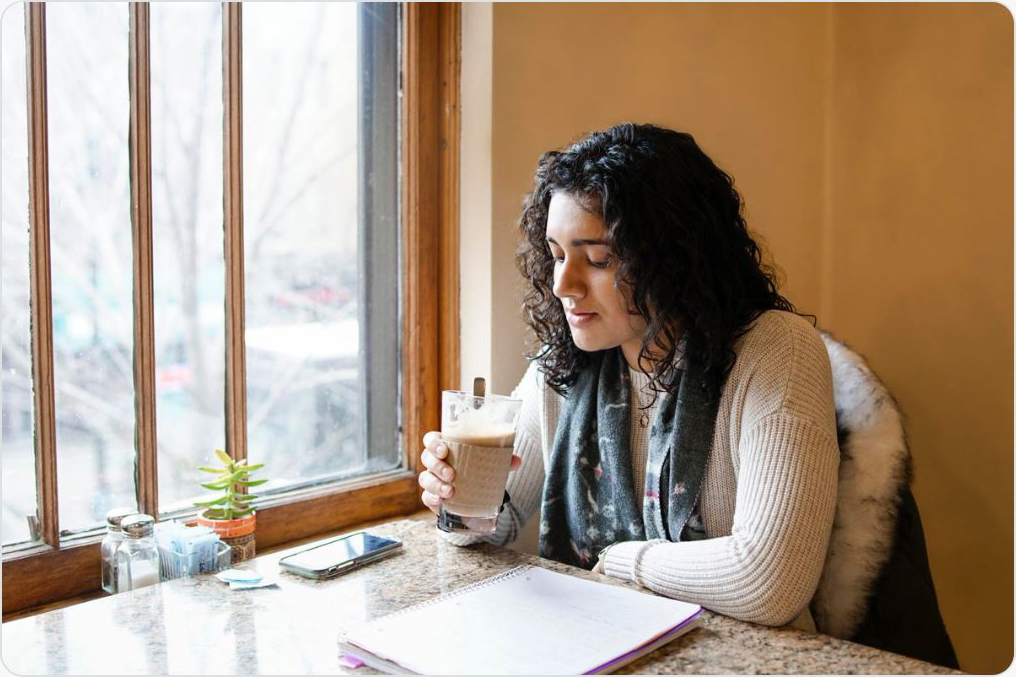 For many students, leaving campus can be a break from the demands of school, work, and social activities. For student survivors of interpersonal violence, it can be a time with complicated emotions and conflict. While leaving campus or taking a vacation may be difficult for survivors, there are strategies that can help to minimize harm and maximize self-care.
Before you leave campus
Trust yourself. You are the expert on your needs and the interactions you want to have with people. Only you know what is best for you, and it's your decision about what to share, with whom you share it, and how much you share about your experiences and feelings.
Make a plan. Do you plan to go to social get-togethers? Who is going to be there? Is there someone there you want to avoid, or are there people who simply won't understand what you're going through? Knowing this will make setting boundaries easier, such as "I'll go for an hour," or "I'll go, but I have a plan to leave if I feel uncomfortable or unsafe."  Develop a plan for transportation if you think may want to leave, or a plan for being safe in your own space (a bedroom, take a walk) if you aren't able to leave.
Know that support is available. Even when you are away from campus, support is still available. The Dane County Rape Crisis Center has a free, 24/7 hotline that you can access by calling (608) 251-7273. The National Domestic Violence hotline is available at 1-800-799-SAFE (7233).
During the break
Healing looks different for everyone. Take small steps to promote your happiness and well-being. For example, if you plan to see friends and/or family, but do not feel supported or find yourself feeling unsafe, have a back-up plan such as watching a movie, taking a bath, working out, journaling, or other activities to advance your self-care.
If you or your loved ones celebrate the holidays during the academic break, pressure to feel "happy" and "festive" can be especially prominent. OptionB is a website dedicated to creating small moments of self-care and connection for both yourself and for your support system.
Do things that make you feel safe and in control. UHS has free, online streaming services for your personal and mental well-being. Visit SilverCloud to access mental health treatment 24/7, without a professional referral. Guided relaxation exercises are available for students as well.
 
If a family member is/was the abuser:
Keep yourself safe. If you think an environment will be dangerous to you, make alternative plans—even if it defies social expectations.
If you know that your immediate safety can be ensured, but a perpetrator is present, do not go alone. Go with a family member or friend that you trust, or be ready to call/text someone you trust.
If possible, try to go into environments with at least a few coping mechanisms that make you feel safe. Things like texting a friend or watching videos can help you feel connected to the larger world around you.
You have permission to not "make nice" or be gracious with your abuser for the sake of their comfort or the comfort of others.
If your friends or family don't believe or support you:
While it may seem like family comes before everything when you return home, your well-being should be your top priority.
You won't feel the same every break, or even each day, so don't try to force feelings out of yourself or those around you. Acknowledge positive moments when you can. Even if something as simple as reading a book makes you happy, revel in that feeling.
Remember that harmful, unsupportive, or insensitive behaviors and words of your friends or family is not your problem—it's theirs. You are deserving of love, support and protection.
When you get back to campus
Support and resources are available to you, including the confidential services offered by UHS Victim Advocacy and Survivor Services, UHS Mental Health Services, and UHS Medical Services. We're here. We care.
A complete list of support options for survivors on campus and in the Madison area can be found here.