Beyond Black Girl Magic: Normalizing and Centering Black Women's Mental Health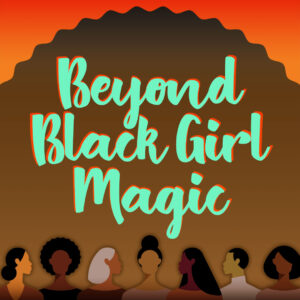 This panel discussion, hosted by UHS Mental Health Services, will discuss Black women's mental health, intersectionality, defining oneself, and embracing imperfection. Participants will leave with ideas on how to hold space for being both magical and a whole person.
You must register with a wisc.edu email address.
Panelists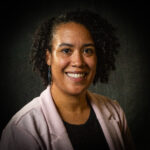 Rianna Bailey is a mental health provider – student of color focus at UHS Mental Health Services.  As a clinical social worker, she greatly values the intersection of social justice and mental health and has a clinical interest in decolonizing mental health practices.  Outside of work, you might find Rianna walking her dog while listening to an audiobook practicing yoga, singing badly to made up lyrics, or working a jigsaw puzzle.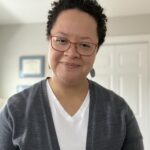 Amanda Ngola MSW, LCSW is a Clinical Associate Professor and Associate Field Director in the Rosenbaum School of Social Work at the University of Wisconsin-Madison.   In her faculty role she has taught courses on mental health practice, crisis intervention, anti-oppressive practice, and psychopathology, as well as participated in the development of key field education practices that promote anti-oppressive, equity-based curriculum and supervision. Prior to joining the faculty, Amanda served as the Director of Campus-Based Outreach at University Health Services where she developed programs and services to increase mental health access for underrepresented and international students. Informed by over 20 years of clinical and leadership experience, Amanda understands that because we are all interconnected, what strengthens one of us strengths the rest of us, too. In her free time, Amanda enjoys laughing, reading about social issues, and getting outside to refresh her spirit and creativity. She is a graduate of the Brown School of Social Work at Washington University in St. Louis and the University of North Carolina at Chapel Hill.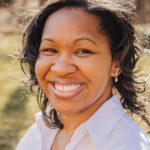 Carol Griggs is the Associate Executive Director and Director of Operations at UHS. She is a social and behavioral health scientist who holds a PhD in Education Studies in Diverse Populations with emphasis in Health Disparities. She also holds a Masters Degree in Divinity with emphasis in biblical studies and near eastern languages as well as a Bachelor of Science in Pre-Med and Religious Studies. Carol served an essential role in the COVID-19 response efforts for UW-Madison during the past 2 years, working on the operational and logistics efforts to support testing, contact tracing, and vaccine administration for the campus community. Carol served in the US Military as a combat support hospital administration, nutritionist, and medical response personnel. She has worked in K-12 and higher education as a teaching assistant, researcher, and college health and wellness professional for the past 13 years. Her research has focused on wellbeing models in higher education where she emphasizes the significance of health being more than the absence of disease. She teaches college courses in Health and Wellbeing and serves as a chair in the American College Health Association.
Tena Madison is an internal consultant for campus, assisting departments in achieving organizational effectiveness. She specializes in culturally aware organizational design, strategic planning, process improvement, change management, and culture and climate. Additionally, she has been a co-facilitator participant in the Leadership Institute for several years in service to social justice and empowerment that enhances our campus community. She brings expertise, intuition, sensitivity, and creativity to her work. Tena finds healing and renewal in nature. She enjoys spending time in the outdoors, often with her two dogs, hiking, camping, and kayaking. She serves as volunteer leader for the Wisconsin network of Outdoor Afro, a nationwide Black woman owned and operated, national non-profit organization. A mother and grandmother, she is passionate about sharing the healing power of nature with Black families.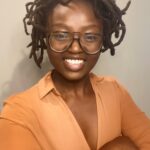 Irene Katana currently has a research master's appointment here at the University of Wisconsin-Madison in the department of civil and environmental engineering. She also attended UW Madison for her undergraduate degree and recorded her bachelors in biological Systems engineering with an emphasis on the natural resources. She is also a certified yoga instructor and has been teaching for two years. In her research role she studies bacteria that accumulate phosphorus when cycled through certain conditions.  Her goal is to use biology, engineering, and yoga knowledge to provide a better quality of life to everyone but especially people of color.  Alongside her studies, Irene is also a yoga ambassador for The Foundation for Black Women's Wellness. In her free time, enjoys working out, yoga, painting, reading, hiking, camping and playing guitar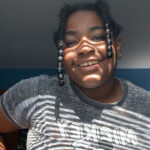 DeOnna Garrison is a first-year student at UW-Madison During high school, DeOnna used spoken word to help push for diversity and inclusion especially for Black-American girls and women in her hometown. In her later years of high school, she performed her original poems for schools, a college, charity events and a regional conference between 2019 -2021. She became a playwright and created a play with a group of others which was performed for the entire school. The play was about the experience and perspectives of Black and mixed women in the United States. During the summer of 2021, DeOnna interned under a criminal defense lawyer to get more perspective on the United States legal system and has since taken another mentorship in Madison. She is involved in the UW Madison community by performing her poems on campus and joining the Black history planning committee, where she became a co-content coordinator.  Recently, DeOnna has been featured with two other studentes from the committee in a UHS podcast. She is constantly looking for ways to get involved on campus and pushing for diversity, inclusion, and the wellbeing of multicultural students.