The Color of Drinking is an exploratory study on the impacts of UW-Madison's alcohol culture on students of color. The study, which was last conducted in late 2017, aimed to better understand how marginalized and underrepresented students of color perceive and experience alcohol culture at a predominantly white university. The Color of Drinking Survey was previously administered in 2015 and 2017 and will be re-administered in late fall 2023.
To request a presentation on The Color of Drinking, email colorofdrinking@uhs.wisc.edu.
2023 Color of Drinking Survey – Coming Soon
November 20, 2023 – January 2, 2024
Invited students will receive an email with a link to complete the survey. 
Experiences with Alcohol
Alcohol Culture at UW-Madison
Students who participated in The Color of Drinking reported that the drinking culture is how UW-Madison students socialize. The perceived prevalence of drinking on campus is said to create an environment that encourages binge drinking. Students even cited locations around campus they avoid where alcohol culture is particularly visible, including State Street – where many bars are located – and Langdon Street – where many campus fraternity and sorority houses are located.
Nearly half of all students reported having to find alternative study spaces because of alcohol culture. Further, both students of color and white students said they would schedule group meetings around alcohol consumption – pointing to the significance of alcohol-related activities when considering academic responsibilities.
Experiences with Alcohol-Related Microaggressions
Brief and common place verbal, behavioral, or environmental treatment that communicates racial slights towards people of color – also known as microaggressions – came to light in The Color of Drinking. In linking microaggressions and alcohol use, researchers came to recognize the significant disparities in alcohol-related experiences students of color were enduring at UW-Madison
"The alcohol culture is very white driven. People of color do not feel safe on this campus when alcohol is involved because people's true thoughts about people of color come out," shared a student of color. "I have had many friends that have been harassed by drunk white males. They have been called the 'N word' or have been told they don't belong on this campus."
The Story of Color of Drinking
University Health Services recognized the value of campus-level data that focused on students of color after a student reached out to Reonda Washington, Health Equity Data Analyst about the importance of hearing the voices of underrepresented populations at UW-Madison. Washington dedicated her time to taking this student's feedback seriously and developed the Color of Drinking study with colleague Agustina Marconi.
Sense of Belonging
Dr. Terrell Strayhorn, Professor at Illinois State University, defines sense of belonging as students' perceived social support on campus, a feeling or sensation of connectedness, and the experience of mattering or feeling cared about, accepted, respected, valued by, and important to the campus community or others on campus such as faculty, staff, and peers.
Students who participated in The Color of Drinking reported that sense of belonging at UW-Madison is tied to participation in drinking culture. Students of color – who participate in drinking less frequently than their white peers – report a lower sense of belonging.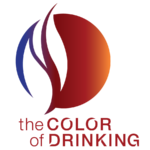 Among students who considered leaving UW-Madison, The Color of Drinking study found notable differences in the reason behind why students thought to leave. Students of color cited the racial climate as the number one reason why they considered leaving the university, while white students cited academic reasons. The intersection of alcohol, racial discrimination, and sense of belonging at UW-Madison fosters a campus culture in which white students are able to thrive and students of color are often marginalized.
"The Color of Drinking study highlights the harm that alcohol culture creates on this campus for students of color," says Reonda Washington, Health Equity Data Analyst. "It is critical that the voices and experiences of students of color are raised so that the university can work to create a more equitable, safe environment for all students."