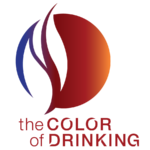 The Color of Drinking is an exploratory study of the impact of
UW-Madison's alcohol culture on students of color.
This is an accordion element with a series of buttons that open and close related content panels.
Significant summary findings
Students of color reported higher rates of abstaining and nondrinking than white students.
Students in both groups reported avoiding places on- and off-campus due to concerns about the alcohol use of others, students of color at 42% and white students at 31%.
Both groups named fraternity and sorority housing and Langdon Street as the top two places they avoided.
African American/Black students have considered leaving the University at three times the rate of white students.
Students of color cited the racial climate as the number one reason, and white students cited academic reasons.
Students of color are more likely to report struggling financially or that they have enough to get by but not much left over.
White high-risk drinkers scored higher on the Diener Flourishing Scale than students of color in any drinker category and white students in the other drinker categories.
White students report at higher rates that alcohol impacts their overall health and wellbeing than students of color.
Approximately 62% of students of color experience microaggressions at UW-Madison, consistent with 2015 Color of Drinking results.
Students of color reported witnessing and intervening microaggressions at higher rates than white students.
Both groups report having to find alternative study spaces because of the alcohol culture (average 46%), and schedule group meetings around alcohol consumption (average 40%).
What is a microaggression?
For this study, microaggressions were defined as "brief and commonplace daily verbal, behavioral, or environmental indignities, whether intentional or unintentional, that communicate hostile, derogatory, or negative racial slights and insults towards people of color (Sue et al, 2007)."
Selected quotes from students of color
Describe the alcohol culture at UW-Madison:
"Felt the alcohol culture for freshman is what get people to feel isolated, first-years are told about this "amazing Wisconsin experience" that will have you drunk on Friday nights, and Saturday mornings (for football), but this perceived idea of what it means to be a badger is off and very unhealthy."
"People drink basically everyday at UW-Madison and if you don't, then you are basically forced to drink at different events when going out. My freshman year, I was forced to drink alcohol as about ten people stood around me until I drank (one of which was forcing the bottle into my mouth). This past year I went out and this guy says to me, "I would love to see you take this shot" as he and his friends stood around me staring me down like I was an animal and being an African American woman, I am sure you can imagine how that made me feel. I ended up not taking the shot but I did leave the bar and no person should be forced out of a bar just because they don't want to do what everyone else is doing. Every time I go out, there has never been a time where someone did not force me to drink or take a shot of something."
"Obscene. While there are spaces for those who aren't interested in drinking to do as they wish, the impact and spillover of horrifically drunk, entitled, and pervasively white students has followed me since my first day at this university. It is encouraged by students with inherent societal power, ignored by those with the authority to influence it, and systemic oppression within our society and this university itself silences those who would like to change it. Most of all, it is a vehicle by which immature and insecure white males are able to silence and take advantage of women and encourages women to perceive this abuse as a status symbol in the name of state pride."
Has your personal alcohol use or the alcohol use of others impacted your overall sense of belonging at UW-Madison?
"It seems that drinking is part of the "Wisconsin experience", we even have shirts sold by the University bookstore that say so. Because I don't drink due to religious reasons, I feel like I do not belong in this culture."
"Before coming to college, I rarely drank alcohol. I started drinking alcohol when I got to UW-Madison, mainly because it's what everyone was doing at social events. When I am at said events, I feel more connected to everyone when I am drinking alongside them."
"Choosing not to drink makes me feel isolated in social gatherings. I end up leaving early because I'm the only one still sober, which is not ideal. Conversation with others typically revolves around the last time someone got drunk, got wasted, or was hung over. I have nothing to contribute."
Has alcohol use impacted your health (physical, mental, overall well-being) in the time you have attended UW-Madison?
"I was diagnosed with depression before I came to campus and as a result I used alcohol to deal with it. It progressively got worse as I started to drink more. It was to the point I was contemplating suicide again, the drinking culture here isn't good for a person who doesn't know how to deal with depression and is looking for an outlet such as myself."
"It's like I have to put on a performance in order to fit in, and that takes a toll on me."
"I feel unsafe in game days leaving my house to go to the library or study space. Due to that I end up staying home unable to concentrate and effectively study."
Detail your experiences with microaggressions at this University.
"People always think I'm stealing. It's hard to be accepted when it comes to group projects because people think you are lazy. I've had some White people purposely stare at me to start fights."
"I feel like people stare at me as if there was something on my face. People have also asked me where my family is from in a sneaky way suggesting that they would like to know what my racial background is."
"I've been told to remove my turban at sporting events (by other attendees). At house parties and bars people will often touch my turban without permission. I've been called a terrorist, towel head, Arab, and other slurs before."
Respondents
1,195 students of color
333 white students (sample)
Deployment dates
November 20, 2017 –
January 1, 2018